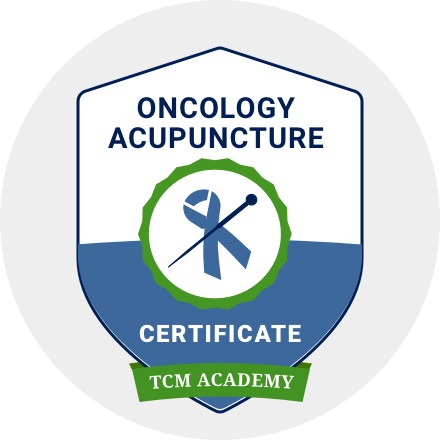 Oncology Acupuncture Program
International Certificate

The World's Most Comprehensive Oncology Acupuncture Online Program
The next cohort will take place in July 2022 – Registration is now open

4 Live Sessions
16 hours
16th & 17th July | 30th & 31st July

20 Pre-Taped Courses
18+ hours
Learn at Your Own Pace

250+ Pages
Workbook


International Certificate
on Completion

What You Will Learn
Gain the knowledge, skills & tools to treat cancer patients safely and with confidence
KNOWLEDGE
Western medical oncology
Cancer – Chinese medical perspective
Research & evidence for TCM oncology
The important role of Oncology Acupuncture in cancer care



TOOLS
Gain confidence in treating cancer patients
Expert points & protocols for effective cancer treatments
Reduce side effects of conventional cancer care
Optimum nutrition for cancer patients
SKILLS
Build safe, effective treatment plans
Diagnose early signs of cancer – including red flags
Improve patients quality of life
Communicate effectively with cancer patients and medical staff


Click here for the full program outline
Starting 16th July 2022
Save over 20% with the Midday Bird price
$1,609
Offer valid until June 15th
Learn From the World's Best Experts
In this Acupuncture Oncology Program, you'll learn from world-leading experts in the field of oncology. Hear the first-hand experience of professionals working in an oncology hospital setting and gain valuable insights. Discover effective treatment protocols for patients at every stage of their cancer journey, and develop your confidence in treating cancer patients in a supportive environment.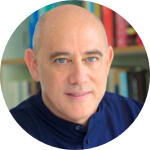 Dr. Yair Maimon PhD OMD Lic.Ac
Program Leader | ETCM President
Former director of Tal Integrative Research
Cancer at Research Center of Oncology at Sheba
hospital
The former head of the Israeli centre for
research in complementary medicine (NPO)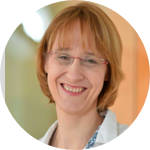 Dr. Julia Hartung MD
Attending Physician and specializes
in haematology and internal oncology at the
Department of Gastroenterology and
Oncology, Rheinlandklinikum Dormagen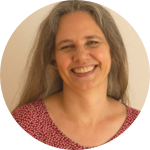 Patricia Bock, MMed (TCM, ZCMU)
Supervisor of acupuncture department
at the Sino German TCM Academy
Join an International Community
Be part of our growing global alumni network, connect with oncology specialists and other TCM practitioners around the world.


Here's what some of our previous graduates have to say!
Additional Info
The Curriculum
This program provides participants with a thorough grounding in Oncology Acupuncture. It comprises a mix of eLearning courses, live-streamed face to face modules and self-guided worksheets. This variety of learning tools will optimise your learning outcomes.

Dates and times of the Live Meetings, July 2022
16th July | 17th July | 30th July | 31st July

Paris/CET: 08:00 AM
Brisbane: 16:00 PM
New Zealand: 18:00 PM
Pacific Time Zone: 11:00 PM (starting the day before)
Eastern Time Zone: 02:00 AM
London: 07:00 AM
Atlantic Standard Time: 03:00 AM
Cape Town: 09:00 AM

Live meetings are 4 hours, including short breaks. They will be recorded and available for review for one year after the completion of the program.
Before the first Live streaming meeting
Live Meeting Weekend: 1st/2nd Live Meeting

Live-streamed 1st meeting.

WM Cancer in Western Medicine: Foundation to understanding cancer in western medicine.
CM Cancer in Chinese Medicine. Physiology, Pathology; Cancer Differential Diagnosis (DD), Causes, Reaction to WM Tx

Live-streamed 2nd Meeting:

Q&A + recap of the first meeting
CM Personalized Diagnosis & treatment plan. Oncology case studies.
WM & CM Breast cancer treatment.
WM & CM – Old age and cancer.
Home Learning – Between the Live Meeting Weekends
Live Meeting Weekend: 3rd/4th Live Meeting

Live streaming 3rd Meeting:

Q&A and recap of the 2nd week.
WM Therapy modalities: Chemotherapy (Biological therapy, Immunotherapy).
WM Immune system: Neutropenia, leukopenia, thrombocytopenia, Blood tests.
CM Treatment of Low immunity: (Marrow, bone marrow, extra meridians and immunity. Special points to treat Zheng Qi, Wei Qi, Ying Qi)
CM Treatment of Neuropathy with acupuncture. Tx Protocols & research.
CM Fatigue – Treatments & research.

Live streaming 4th Meeting:
CM Immunity. Research of acupuncture and immunity in cancer care.

CM Herbs research LCS101, LCS102, Immunity & protection.
CM St 36 combinations and protocols for a variety of cancer care options.
WM Endocrine therapy. Drugs used and mechanism of action.
CM Treatment of side effects: Hot flashes, Joint pain, NIH.
CM Special points used in the treatment of oncology.

Body Mind: the importance of the mind-body relationship in different stages of cancer.
Home Learning – after the 4th Live Meeting
Program's Workbook & Handouts
The program is enriched by a comprehensive workbook with self-guided assignments aimed at supporting your studies and embedding learning. These diverse learning techniques will encourage deeper assimilation of knowledge.
Certification and Approval

This program is approved by a number of leading associations around the world
If you don't see your association listed please contact us.