TCM.AC Academy of Integrative Medicine
Always Studying
Who We Are
TCM Academy of Integrative Medicine is the initiative of Dr. Yair Maimon and a team of multidisciplinary professionals. We combine the knowledge of education, eLearning, and traditional lecturing to provide the highest quality learning experience.
We've gathered some of the finest teachers, in order to provide a deep understanding of medicine and healing practice with the aim to benefit humanity.
Our vision is clear: We deliver Chinese medicine education to practitioners in order to promote lifelong learning processes, better healers, and health care providers.
What We Do
Our course production process is based on eLearning industry standards and lessons learned by the biggest online course producers in the world. It is a process we aim to improve constantly and help the best teachers connect with their students in the best way possible.
Throughout 2017, starting July 1st, expect new courses to go online here, on www.tcm.ac, on a regular basis. We aim to provide you with fresh, interesting materials all year long, for a lifetime. Always studying is our motto, for you and for us, too.
Get inspired when studying and enjoy when practicing
Dr. Yair Maimon PhD, Founder
---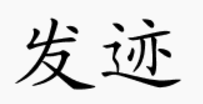 Achieve, succeed, prosper, gain, rise, flourish, accomplish, acquire, thrive, prevail
Meet Our Team
Always studying too! Please use the feedback button on the left to tell us what you think
Powered by
Credits
We are using many open-source libraries, tools and even graphics in our workflow. We would like to thank the open-source and Creative Commons community for making this project possible.
An extensive list of open resources used by TCM.AC website will be published here soon >>
Academic Partners
Our ever expanding network of academic partners is what sets TCM Academy apart. We are pioneers of combined online-offline education is TCM Oncology.