Outstanding Proof of TCM in Cancer Care
What you will learn
Integrate and communicate the effectiveness of acupuncture in mainstream cancer treatment.
Enrich your knowledge and confidence through understanding of research.


Course Overview
This course will present groundbreaking insights, based on recent research published in leading scientific journals, proving the effectiveness of acupuncture in significantly improving the quality of life of cancer patients, especially during chemotherapy periods.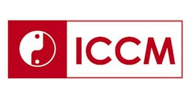 This course has been produced from materials recorded at the ICCM Congress. The ICCM arranges a yearly outstanding international TCM gathering which is held in Tel-Aviv during Vernal Equinox, in March, Every Year.
This course is approved by: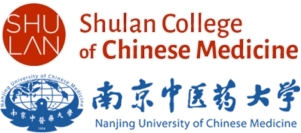 This course qualifies for credit towards the Shu Lan College online MA/Phd program, approved by Nanjing University.

Course Reviews:
There are no reviews yet. Be the first one to write one.
---
Disclaimer | Before You Purchase
Accessing Your Course

After check out the course will be automatically added to your account and (unless otherwise specified) you can start learning immediately.

The course is available for you 24 hours a day, so long you have an internet connection.

To watch your course, simply make sure you are logged in and take the course, either from your account or from the course page.
An easy way to find it is under "My Academy" => "My Courses", on the top bar.

Cancellation Policy

Our pre-recorded courses are immediately accessible after purchase and therefore are non-refundable
Unlimited Access & CEUS

Once purchased we grant you a lifetime access license. See more on our Terms of Use page.

We encourage you to return to courses again and again as learning continues and in each view, we learn and understand new things.

CEU/PDA/CPD requirements need to be completed within 1 year of the purchase. You are advised to print and save your certificate for your own records. and in accoredence with your association requirements.

Members of NCCAOM & Florida, need to fill in a form after completing thier cousres in order for us to submit the points.
About Instructor

Login
Accessing this course requires a login, please enter your credentials below!