Outstanding Proof of TCM in Cancer Care
What will you learn
Integrate and communicate the effectiveness of acupuncture in mainstream cancer treatment.
Enrich your knowledge and confidence through understanding of research.


Course Overview
This course will present groundbreaking insights, based on recent research published in leading scientific journals, proving the effectiveness of acupuncture in significantly improving the quality of life of cancer patients, especially during chemotherapy periods.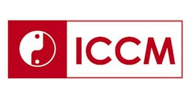 This course has been produced from materials recorded at the ICCM Congress. The ICCM arranges a yearly outstanding international TCM gathering which is held in Tel-Aviv during Vernal Equinox, in March, Every Year.
This course is approved by: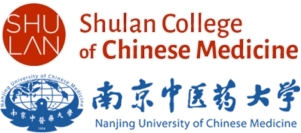 This course qualifies for credit towards the Shu Lan College online MA/Phd program, approved by Nanjing University.

Course Reviews:
Inspiring
Inspiring and wonderful explanation given
one of the best lectures
That was one of the best lectures I have seen.
Prof Fruehauf's shares knowledge that not so many professors talk about it.
The symbolism associate with each organ and the representation of the macrocosmos in them.
Fantastic and unique!
The spleen is a fascinating organ
Thank you. The spleen is a fascinating organ in Western medicine and apparently remains anatomically elusive in Chinese medicine. Spleen Holds, Contains and Entangles Blood. What's fascinating about this is that stem cells of erythrocyes, thrombocytes and platelets are in the Spleen.
Totally blew me away!
This explanation of the Banner was magical and mesmerizing! I loved all the alternate meanings of the symbology. Totally blew me away! Thank you, Elisabeth
Great lecture.
Great lecture. Thank you. Talk to us more on CoV experiences.
I'm pre treating by prescribing antivirals against EBV, CMV, HSV. It seems like the heavier the burden of these, especially on all the immune stem cells of the spleen, the harder time people gave with CoV and aftermath. I use Su He Tang, VSC, Watermelon Frost Lozenges or Catmint. Also, parasites greatly unbalance the immunecsystem from fighting viral infections… so everyone gets de wormed with the antparasitic herbs mentioned and more.
About Instructor

Login
Accessing this course requires a login, please enter your credentials below!