Oncology Acupuncture Best Evidence
What will you learn
Integrate and communicate the effectiveness of acupuncture in mainstream cancer treatment.
Enrich your knowledge and confidence through understanding of research.
Confidently talk about research regarding cancer treatment of various fields.
Understand the significance of cancer research.


Course Overview
This course, recorded live, presents the latest information in evidence based Oncology Acupuncture & TCM and how these methods are to be applied in the clinic.
It includes a short introduction to the immune system in Chinese Medicine, an overview of the current research in the field of Oncology Acupuncture with emphasis on its clinical application, a review of systemic and specific high quality research of Li 2, Pc 6, Ginger and special herbal formula.
The field of Oncology Acupuncture has an ample base of evidence which is published in leading medical journals, yet not used always to the advantage of promoting acupuncture and its effectiveness.
Being aware of this evidence will help you to communicate better with a medical team, as well as being able to give explanations to patients regarding the advantages of acupuncture in cancer care. Some of this evidence can be disseminated and integrated in everyday clinical practice.
This webinar will cover evidence in the treatment of common complaints such as neuropathy due to chemotherapy, side effects of radiation and more.

This course is approved by: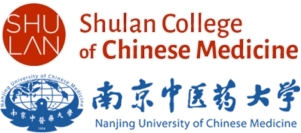 This course qualifies for credit towards the Shu Lan College online MA/Phd program, approved by Nanjing University.

Course Reviews:
concise
I've continued to treat oncology patients for many years and this review of the many systems reviews was concise. I look forward to hearing more from Dr. Maimon and diver deeper into specific conditions.

This Course has a Handout.
About Instructor

Login
Accessing this course requires a login, please enter your credentials below!