"If I wasn't a Chinese Medicine practitioner, I could have been a medical doctor or a scientist, explorer or philosopher, maybe a professional astrologist or even a teacher. But as I always say, Chinese Medicine has found me, and it combines beautifully all of the above.For me, it is great intellectual work in combination with intuition, passion and kindness, and I feel truly blessed with our unique profession."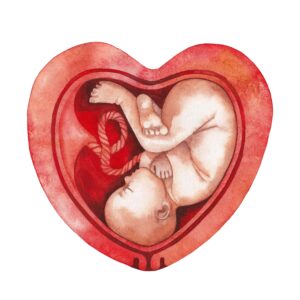 Sp6: A Model for the Beginning of Pregnancy by Miriam Raich & Anat Tzachar We have been asked frequently about SP-6; is it allowed for
Read the Article»
Miriam has been practising Chinese Medicine since 2000; she is also a Bach Flower Therapist and incorporates both in her work. 
Miriam specialises in Women's health and Pediatrics and has studied with some of the leading teachers in this field.
Besides being a health practitioner, Miriam managed the clinical division of the Chinese medicine program at the Hebrew University between 2000 and 2015.
In 2013, along with Anat Tzachar, she founded "Chinese Medicine for The Family", a privet clinic for women and children's health. 
In 2015 they began teaching post-gradual gynaecology courses and seminars along with teaching the Eight Extraordinary Meridians; both subjects are close to their hearts.