An Integrative Chinese Medicine Approach to IVF
What will you learn
Confidently treat women undergoing fertility treatment and especially ART.
Know when are the best times to intervene and in which way.
Build professional knowledge and vocabulary and converse easily with WM practitioners and with patients.
Differentiate the patterns that might relate to hormonal treatments.
Develop better treatment decisions according to changes in a women's physiology.


Course Overview
The goal of this course is to strengthen your confidence as a Chinese medicine practitioner in dealing with women in general and women undergoing IVF specifically.
Taking this course you will learn how to treat, confidently and with knowledge, women undergoing ART (Assisted Reproductive Techniques) focusing on IVF. Strengthen your understanding of female physiology and fertility. This course will teach you how to transfer western medicament and hormones into a Chinese Medicine vocabulary.
Preliminary Knowledge Needed
The course discusses women's health and physiology and the use of acupuncture for a variety of treatments. It is important to have a good working knowledge of basic Chinese herbal medicine and female physiology, especially the four monthly phases; menstruation, the follicular phase, ovulation and the luteal phase.

This course is approved by: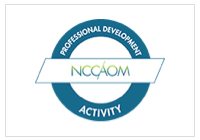 Course Reviews:
Clear explanation
for me, this course is a new way to look at fertility problems. Clear explanation of what hormone supplication can cause, and how to treat that with acupuncture. Also the use of xi-cleft points was new to me.
Interesting course, I would recommend!
A real pleasure!
A real pleasure! good understandable information, expertly delivered. Thought provoking and inspiring. Very practical knowledge to take away and put into practice. Thank you
Thank you Keren
Thank you Keren
Your course gave me some new ideas about pathology, acupuncture and herbal treatment. And I shall think about the open questions as well. Also, I enjoyed your way of teaching.
great teaching
great teaching
good summary of all the essential features around IVF, on the physical and mental levels and the daoist concept behind as well. A pleasure to listen to you and feel your passion and compassion for what you do.
Downloads


List of important terms
Please make sure you are familiar with terms in this file before starting the course. You can also print the file for personal use along the course.
About Instructor

Login
Accessing this course requires a login, please enter your credentials below!