Free Webinar Jing and Cancer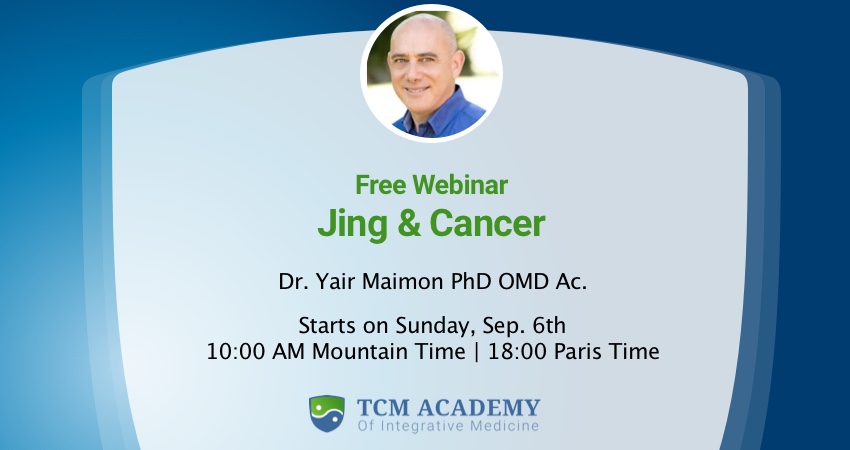 Cancer is a condition defined by western medicine. When we want to better understand cancer and the effects of modern drugs used for its treatment, we need to look at the Chinese medicine view of this pathology and especially the role of the Jing.

In this webinar Dr. Maimon will unfold the Chinese Medicine view on cancer and its relevance to Jing as well as the diagnosis and clinical implication of Jing in cancer and its treatment.
Joining this webinar you will
Use acupuncture points and extra meridians in support of Jing and marrow
Understand the role of Jing in cancer
Describe the effect of chemotherapy & radiotherapy on Jing
Understand cases & research which support clinical application
Free Webinar
6th September, 10:00 AM Mountain time, 18:00 Paris Time
⌚ Press to check the time in your zone
The webinar will be followed by the introduction of the upcoming
Oncology Acupuncture International Certificate Program
with time and space for questions regarding the program.