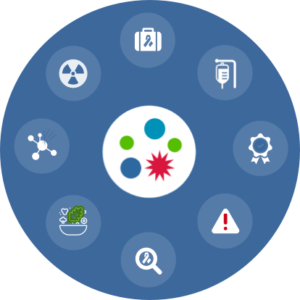 International Certificate Program Oncology Acupuncture
Expand your acupuncture practice – comprehensive training – learn how to integrate acupuncture in modern cancer care

Program is currently running
registration for the next program will start in September

18 Courses
+
5 Live Webinars

32 hours
On-Demand
Learning

100+ Interactive
Quizzes

100+ Pages comprehensive
Handouts
& assignments

International
Certificate On
Completion

NCCAOM 41 PDAs/CEUs



Program Overview
1/3 of all people will be diagnosed with cancer at some point during their lifetimes.

Oncology Acupuncture is a fast growing specialism in the field of Chinese medicine. Research demonstrates that acupuncture is useful for symptoms management in cancer patients. There is a growing need for practitioners with the skills and confidence to treat people with cancer at all stages of their cancer journey.
TCM Academy's Oncology Acupuncture Programme provides the Western and Chinese medicine training necessary for practitioners to become part of the oncology treatment ecosystem.
This internationally certified programme in Oncology Acupuncture consists of 18 pre-recorded classes (16 hours) and 4 live streamed webinars (16 hours) and 1 Extra Curricular live streamed class.
About Online Courses
This unique module brings together world leaders from the fields of oncology and internal medicine and will cover all aspects of oncology from both a Western and Chinese medicine perspective and will include research, safety and ethics.
The 18 bespoke courses for this module will provide participants with exceptional standards of training in an accessible eLearning format.
This module will enable participants to start treating cancer patients safely and effectively and with the confidence to communicate clearly with other oncology medical personnel
The program includes:
About Quizzes & Handouts
The online quizzes that you will complete after each course will reinforce your learning, deepen your understanding and provide you with immediate feedback on your progress. It is a criteria of International Certification that participants complete all quizzes.

Extensive learning resources including handouts and worksheets will provide valuable depth to your studies, and will record your learning and unique journey as you work through the Oncology Acupuncture Programme.
This is will be demanding but rewarding.

Get all the information about this programme as well as tips for eLearning in this Program Booklet.
About Live Webinars
The live webinars will enable you to connect directly with the program leaders and provide an opportunity for Q & A as well as some Shen interaction.

All live webinars will be led by Dr. Yair Maimon and supported by a team of experts with vast experience from the world of oncology. You will hear first hand experience of working in an oncology hospital setting and learn from current practitioners about treatment protocols for patients along every stage of their cancer journey.
Our team of experts includes: Dr. Julia Hartung MD, Internal medicine specialist. Dr. Julia Hartung MD specializes in hematology and internal oncology. Kathy Taromina, Dean of Seattle Institute of East Asian Medicine. Jennifer Stone, Indiana University School of Medicine, Department of Anesthesia, Department of Pediatric Oncology. EIC JASA. Jonathan Ammen, Director of acupuncture at the Lahey Clinic in Massachusettsץ Dr. Rachel Pagones, chair of the transitional doctorate department at Pacific College of Health and Science (PCHS) & Dr. Noah Samuels MD, board-certified in Internal Medicine and with extensive training and experience in TCM and Integrative Oncology.
Live webinars curriculum
Dates & Topics:
Sunday 7 June 2020: Western & Chinese medicine concepts of cancer
Sunday 14 June 2020: Western medicine treatments, breast cancer, side effects, charting cases, treating fatigue
Sunday 21 June 2020: Treating side effects of cancer treatments, special St 36 combinations
Sunday 28 June 2020: Low immunity, herbal medicine, special treatments.
Sunday 12 July: Extra curricular class.
All live webinars will run through the Zoom app. They will be recorded and available for further review or in case you miss the live broadcast.

The 16 hour Live Streaming Module will be delivered over 4 consecutive Sundays from 7 – 28 June 2020.
An additional extra curricular class will take place on Sunday 12 July 2020
Times:
Pacific Time: 09:00 AM – 01:00 PM
Eastern Standard Time: 12:00 AM – 04:00 PM
Mountain time: 10AM – 2PM
UK Time: 17:00 – 21:00
Paris Time: 18:00-22:00
Jerusalem Time: 19:00-23:00

* The exact content may vary but will complete all content listed above
Certification and Approvals

This program is approved by:
Don't see your association here? Write to us for more information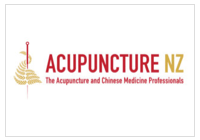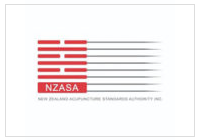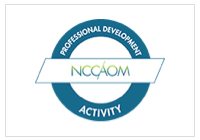 Program Reviews:
Our Team