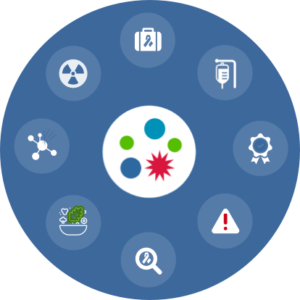 Oncology Acupuncture International Certificate Program
The World's Most Comprehensive Oncology Acupuncture Program
Get The Knowledge, Skill & Tools To Expand Your Practice In Cancer Care

18 Courses
+
4 Live Webinars

32 hours
On-Demand
Learning

200+
Interactive Assignments
& Handouts

International
Certificate On
Completion

The program is currently underway. The next Oncology Acupuncture program will run in 2021. Please register to the website and/or follow us on social media to get the latest news of the upcoming program.
Program Overview
1/3 of all people will be diagnosed with cancer at some point during their lifetimes.
Oncology Acupuncture is a fast growing specialism in the field of Chinese medicine. Research demonstrates that acupuncture is useful for symptoms management in cancer patients. There is a growing need for practitioners with the skills and confidence to treat people with cancer at all stages of their cancer journey.
TCM Academy's Oncology Acupuncture Program provides the Western and Chinese medicine training necessary for practitioners to become part of the oncology treatment ecosystem.
Join over 350 practitioners worldwide who have taken this innovative international program and become part of a network of excellence.
This program includes state of the art eLearning courses from leading professionals (16 hours), as well as live streamed classes delivered by our team of experts in Chinese and western medicine (16 hours) and comprehensive homework assignments and handouts (20 hours). It has been specially tailored to create and support deep learning and understanding and to allow for immediate clinical use.
The Curriculum
This Program comprises of a mix of eLearning courses, live streaming and homework. A variety of learning tools will support your learning goals.
Before the first live streaming
Week 1:
Live streamed 1st meeting.

WM Cancer in Western Medicine: Foundation to understanding cancer in western medicine.
CM Cancer in Chinese Medicine. Physiology, Pathology; Cancer Differential Diagnosis (DD), Causes, Reaction to WM Tx.

Home Learning:
Week 2:
Live streamed 2nd Meeting:

Q&A + recap of the first week's training program
CM Personalized Diagnosis & treatment plan. Oncology case studies.
WM & CM Breast cancer treatment.
CM Fatigue – Treatments & research.

Home Learning:
Week 3:
Live streaming 3rd Meeting:

Q&A and recap of the 2nd week.
WM Therapy modalities: Chemotherapy (Biological therapy, Immunotherapy).
WM Immune system: Neutropenia, leukopenia, thrombocytopenia, Blood tests.
CM Treatment of Low immunity: (Marrow, bone marrow, extra meridians and immunity. Special points to treat Zheng Qi, Wei Qi, Ying Qi)
CM Herbs research LCS101, LCS102, Immunity & protection.
CM Treatment of Neuropathy with acupuncture. Tx Protocols & research.

Home Learning:
Week 4:
Live streaming 4th Meeting:

CM Immunity. Research of acupuncture and immunity in cancer care.
CM St 36 combinations and protocols for a variety of cancer care options.
WM Endocrine therapy. Drugs used and mechanism of action.
CM Treatment of side effects: Hot flashes, Joint pain, NIH.
WM & CM – Old age and cancer.
CM Special points used in the treatment of oncology.
Body Mind: importance of the mind-body relationship in different stages of cancer.

Home Learning:
Week 5:
Week 6:
Live streaming Extra Curricular Meeting:
Handouts
The program has comprehensive handouts and homework assignments aimed at supporting your studies. We hope that these different learning techniques will encourage a deeper assimilation of knowledge.
This is will be demanding but rewarding.

Get all the information about this programme as well as tips for eLearning in this Program Booklet.
About Live Webinars
Our live streamings are done via Zoom. Zoom is a 3rd party application. You will be required to download this program to your computer and create an account with them in order to participate in the live meetings.
All live webinars will be led by Dr. Yair Maimon and supported by a team of experts with vast experience from the world of oncology. You will hear first hand experience of working in an oncology hospital setting and learn from current practitioners about treatment protocols for patients along every stage of their cancer journey.
Our team of experts includes: Dr. Julia Hartung MD, Internal medicine specialist. Dr. Julia Hartung MD specializes in hematology and internal oncology. Kathy Taromina, Dean of Seattle Institute of East Asian Medicine. Jennifer Stone, Indiana University School of Medicine, Department of Anesthesia, Department of Pediatric Oncology. EIC JASA. Jonathan Ammen, Director of acupuncture at the Lahey Clinic in Massachusetts. Rachel Pagones, chair of the transitional doctorate department at Pacific College of Health and Science (PCHS). Eric Raymond Buckley, founder of CHRISTUS St. Vincent's Integrative Medicine department & Dr. Noah Samuels MD, board-certified in Internal Medicine and with extensive training and experience in TCM and Integrative Oncology.
Certification and Approvals

This program is approved by:
Don't see your association here? Write to us for more information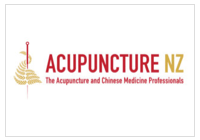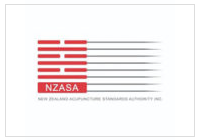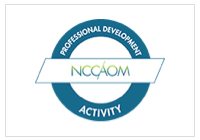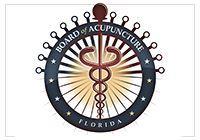 Please visit individual course pages to confirm details of CPD points. Total of 31 CPDs.

Program Reviews:
Our Teachers