Psychosomatics in Chinese Medicine
Acupuncture for Treating the Hidden Roots of Disease
An Extensive Online Training Program – 47+Hours
Live sessions with Dr Montakab start in August 2022

40+ hours
6 pre-taped Modules +
1 Exclusive Integration Module

7.5 Hours Live
4 live meetings
See Curriculum

Complete Handouts
Self Questionnaire


Certificate on
Completion
CEU/PDA/CPD
What You Will Learn
Strengthen your confidence in your clinical abilities and explore the hidden roots of your patients' problems for supporting them in changing towards a healthier and happier life
Explore
Mind & psyche in CM
The 5 sections of the psyche
Components of the Belief systems
The subconscious & the Gui
Personality disorders and their connection to the Luo vessels



Diagnosis
Analyse the 5 constitutions types
The 6 energetic levels
Extraordinary Vessels involvement
The concept of Body Armors
Interpret the self-assessment questionnaires
Treatment
Effective acupuncture strategies for harmonizing the elements
Regulate disharmony patterns and the psyche
Use specific acupuncture points to help traumatic memories
Provide exercises for your patients
Empower your patients with various techniques

Click here for the full program outline
Enjoy over 30% discoUNT
$1,771
Offer valid until August 1st
Learn from One of the World's Most Experienced Practitioners
Dr Hamid David Montakab MD combines classical Chinese medicine with modern science for over 50 years.
He has graduated from the Medical School of Paris, with a residency in surgery, and completed a 3-year education in acupuncture. He practised for 5 years in America after obtaining the NCCA certification and a degree in Chinese Herbalism. Dr Montakab was commissioned by the Swiss National Fond to conduct a scientific research study on Acupuncture and Insomnia. He is the founder of the Academy of Chinese Healing Arts in Switzerland (1986), Co-founder & President of the Swiss Professional Organization for TCM (1995).
Watch Excerpts from the Program's Modules
Module 1
The Psyche and the Body: Introduction
Module 2
Instincts and Emotions: Harmonizing the Temperament
Module 3
Constitutions and Belief Systems: Water
Module 4
Temperaments and Beliefs: Pathology of the
6 Energy Levels
Module 5
Memory Systems & Psychological Trauma
Module 6
Body Memories and Physical Trauma: The Abdominal Segment
Integration Module: The Clinical Application of Therapy Concepts. Recordings of real sessions + case discussions
Exclusive for program participants only
What Students Say About Dr. Montakab

"His system is elaborated and differentiates patterns so that you can really treat individual complaints. Very entertaining and instructive"
– Hardya, on Acupuncture for Insomnia: Sleep and Dreams in Chinese Medicine

Wonderfully presented and very very informative. Dr. Montakab addresses and answers issues and questions that have come up in my 20 years of working in the Chinese Medicine world that weren't touched upon in my initial TCM training. As you grow as a practitioner in TCM/CCM you continually become informed about what you don't know and hence you are always growing as you seek the answers. Dr. Montakab's very comprehensive lectures make this process enjoyable and rewarding.
– Pamela Moore, on Traumatic Stress: Management of Physical & Psychological Trauma with Acupuncture
Additional Info
The program includes 7 pre-taped classes and 4 live meetings. Live classes will take place via Zoom
Dates & Times
27.8.2022 | 24.9.2022 | 22.10.2022 | 10.12.2022 *Please note time changes during the program might occur.
Sydney/Brisbane 16:00
Berlin/CET: 08:00
New Zealand: 18:00
London: 07:00
NY: 2 AM
Please note: That is an international program. To be sure about the right timing, please compare to Berlin/CET: 08:00 AM.
Live meetings are planned for 1.5 hours but could take up to 2 (The 4th meeting is planned for 3 hours). They will be recorded and available for review for at least one year after the completion of the program.
Certificate
To complete the program you will be required to submit a case before the last meeting.
The Curriculum
Module I: Psyche and the Body in Chinese Medicine – Offical start date 1st of August
Module II: Instincts and Emotions in Chinese Medicine
1st Q&A Meeting – 27.8.2022
Module III: Constitutions and Belief Systems in Chinese Medicine
Module IV: Temperaments and Beliefs
2nd Q&A Meeting – 24.9.2022
Module V: Memory Systems and Psychological Trauma in Chinese Medicine
Module VI: Body Memories and Physical Trauma
3rd Q&A Meeting – 22.10.2022
Module VII – Exclusive for participants of the whole program – Integration Module: The Clinical Application of Therapy Concepts
Watch recordings of real-life patients and discussions about their treatments to help you integrate the materials into your practice.
Submission of the case study – Until 15th November 2022
4th Q&A Meeting – going over cases – 10.12.2022
Handouts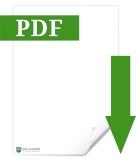 The program is enriched by comprehensive handouts aimed to ease your studies and embedding learning. These diverse learning techniques will encourage deeper assimilation of knowledge. Each module will provide you with a complete handout of slides, and often exercises.
Certification and Approval

This program is approved by leading associations around the world
If you don't see your association listed please contact us and/or check the information on the Approval Page.