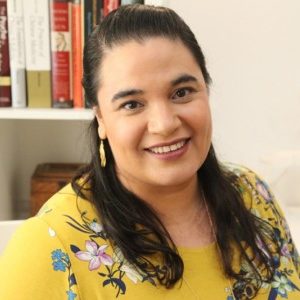 Oshri Zisman Dipl. CM (I.A.TCM)
Details
| | |
| --- | --- |
| First Name | Oshri Zisman Dipl. CM (I.A.TCM) |
| Nickname | OshriZ |
Speaker's Information
Speaker Bio

Oshri Zisman Dipl. CM (I.A.TCM) is a Traditional Chinese Medicine practitioner. She graduated Cum Laude from Medicin College in Israel in 2006.

She maintains a private practice in Modi'in, Israel, where she treats patients who suffer from mental health disorders such as depression, anxiety, and PTSD, among others. Oshri is a faculty member of the Open University of Israel and teaches at Mayanot Collage.

Her courses include Chinese Herbs and Formulas and a unique course on Patient-Practitioner Relationship & Ethics. She is also a frequent guest speaker and lecturer and her audiences include TCM students and post-graduate practitioners.

In addition, Oshri also offers supervision services for alternative medicine practitioners at all levels and in all fields. In 2015, Oshri was a Science Fellow at the University Hospital of Zurich in Switzerland. Under the guidance of Prof. Claudia Witt, Chair of the Institute for Complementary and Integrative Medicine at the University of Zurich, she designed a research model using TCM diagnostics.