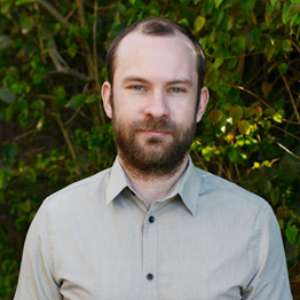 Details
| | |
| --- | --- |
| First Name | Michael Brown |
| Nickname | MichaelBrown |
Speaker's Information
Speaker Bio

I have been in private practice as a Chinese Medicine physician since 2009, except for 2012 when I lived in China. In my clinic I treat a wide variety of patients, and often employ herbal formulas to aid the treatment. I enjoy practising Chinese Medicine and it gives me great pleasure and satisfaction in seeing patients get relief and reach their desired outcomes in clinic.

Since completing my Bachelor of Health Science (Acupuncture) in 2009, I completed a Bachelor of Arts with an Extended Major of Chinese Language, and Minor of Religious Studies in 2012 at the University of Queensland. After a small break I then undertook Honours in Classical Chinese Language graduating with First Class Honours in 2015 with a GPA of 6.5. In 2016 I enrolled into the 3 year post graduate course, Masters of Applied Science (Chinese Herbalism) at Royal Melbourne Institute of Technology (RMIT), which I finished in December of this year.

Since 2016 I have been a casual academic at the Brisbane campus of Endeavour College of Natural Health. I have taught a variety of classes which include both practical and theoretical components. In my classes I maintain a high standard of learning as well as encouraging the students to complete extra learning so they are more capable students and practitioners.

I have continued to return to China to further my development as a Chinese medicine practitioner. I have gone to study with a famous Jingfang (Classical Formula) practitioner known as Dr Huang Huang of Nanjing University. The study tours consist of two weeks of daily observation in his clinic, which often involves seeing up to 50 patients a day. We are also afforded the opportunity after clinic to learn about his insight into treatment from over 40 years of clinical experience. I feel these trips have greatly influenced me as a clinician, assisting me in treating difficult cases in clinic.

For the last 5 years I have also been a volunteer on the Australian Acupuncture and Chinese Medicine (AACMA) Queensland State Committee which is a group that organises workshops for members to learn from other valued practitioners and teachers in the Chinese Medicine profession. These workshops are aimed at developing and maintaining the professionalism of the vocation.