Zangfu from the Ground Up: The Qualities and Movements of the Zangfu Organs


Taking this course you will be able to
Develop a clearer understanding of each organ based on the Huangdi Neijing.
Recognize how each of the Wuxing, Five Phases, resonates through time and space in the body.
Explore the specific terms used to describe the quality and actions of each organ.
Grasp how the human body reflects the macrocosm of Heaven & Earth.
Establish a deeper relationship with the body as a whole.
Course Overview
Explore key characters and phrases related to the twelve Zangfu 臟腑 organs to deepen your understanding of their function and dysfunction. Chinese medical terminology represents a vital link to our interpretation of Chinese Medicine itself.

This course provides a fresh look at Chinese Medicine through the Chinese characters to reveal their meaning. Guided by Deborah Woolf Lic Ac, a keen acupuncturist and enthusiastic lecturer with over 15 years of experience, this course focuses on texts dealing with the twelve Zangfu from Suwen 2, Suwen 4 and Suwen 8. These texts will illustrate the qualities of each organ.

No previous knowledge of the Chinese language/characters is necessary!
But you will gain some.

This course is approved by:
See other CEU options at the top bar

Participents Testimonials:
Fascinating content and engaging and lively teaching
Fascinating content and engaging and lively teaching; incredible depth of knowledge. An extremely interesting and well taught course that deepens the understanding of the Chinese medicine approach to the internal organs. Best taught in 3 separate days as it covers a very wide and deep knowledge of the subject.
A very informative and well run workshop.
Deborah's teaching itself was really engaging and clear, resulting in no boredom, no overwhelm, no why-am-I-here feelings. The tangents were also great and not really tangents – just related and explanatory information. For me, this is actual teaching – someone being generous with their knowledge and using it to illuminate a subject. Deborah has a great teaching style and is very free with her vast knowledge of the subject. A very informative and well run workshop.
So valuable
The Interpreting the Zangfu workshop was unquestionably a return to the source of Oriental Medicine. Having key classical Chinese characters clearly explained was so valuable. Participants of this workshop will dive into the classics to get an expanded understanding of the richly textured layers of meaning that exist in ancient Chinese characters. A cultural journey through time-and-space made easily accessible by Deborah's clear and engaging teaching. I would recommend this workshop to anyone interested in expanding and deepening their understanding of the Zang fu organs, and learning the original Chinese characters that described them.
A fascinating delivery
I thought that this would be a simple lecture on the zangfu and their function, however this was so much more, by interpreting the Chinese characters for the zangfu. Everything I expected to be addressed was, in a fascinating delivery. Compelling and enjoyable. [ I could not stop and was totally immersed in this… an excellent way to deepen my understanding of Chinese zangfu theory.]
---
Disclaimer | Before You Purchase
Accessing Your Course

After the checkout, the course will be automatically added to your account and unless otherwise specified you can start learning immediately.

The course is always available for you, as long as you have an internet connection.

To watch your course, simply log-in. You can reach your courses either from your account or from the course page.
An easy way to find it is under "My Academy" => "My Courses" on the top bar.
Cancellation Policy

Our pre-recorded courses are immediately accessible after purchase and therefore are non-refundable.
Unlimited Access

Once purchased we grant you a lifetime access license. See more on our Terms of Use page.

We encourage you to return to courses again and again as learning continues and in each view, we learn and understand new things.
CEU/CPD/PDA

When stated
CEU/PDA/CPD requirements need to be completed within 1 year of the purchase. You are advised to print and save your certificate for your records and under your association requirements.

Members of NCCAOM & Florida, need to fill in a form after completing their courses for us to submit the points. Look for our email after the completion of the course.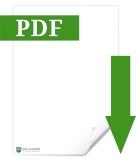 This course has many handouts, with texts and translations. Available for course participants only. 
About Instructor

Login
Accessing this course requires a login, please enter your credentials below!