Yin Yang and Unity Consciousness in Chinese Medicine
What you will learn
Grasp the system of Yin-Yang differentiation as a manifestation of holistic life force therapy.
Understand advanced aspects of the central Chinese medicine concepts of yin-yang and shenming after learning more about their textual origins and classical terminology.

Gain a more complete understanding of the Chinese medicine concept of "the center".
Course Overview
This course explores two important foundational concepts in Chinese medicine and their relationship: Shen-ming (Light of Spirit) and Yin-Yang.
While all diagnostic modalities of Chinese medicine aim to arrive at a form of Yin/Yang differentiation (or any of its further developed versions, such as 5-Phase diagnostics, etc), the deepest level of holistic treatment seeks to reach the undifferentiated life force that is behind all physical form.
By exploring relevant passages from the Huangdi neijing (Yellow Emperor's Classic of Medicine) and other relevant pre-medical texts, this course demonstrates how behind the elaborate system of Yin-Yang categorization it is unity consciousness–paving the way to unity diagnosis and unity therapy–that comprises the philosophical, cosmological and clinical foundation of Chinese medicine.
As part of the discussion, several of the archetypal organ systems of Chinese medicine will be illuminated from the perspective of their respective Yin-Yang (differentiating into the world of separateness) or centrally unifying functions.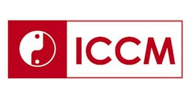 This course is approved by: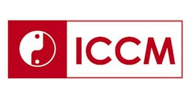 This course has been produced from materials recorded at the ICCM Congress. The ICCM arranges a yearly outstanding international TCM gathering which is held in Tel-Aviv during Vernal Equinox, in March, Every Year.

Course Reviews:
Inspiring and profound
Inspiring and profound
I love listening to Prof. Fruehauf's lectures on Chinese Classics and their relevance to our modern life. I don't know anyone else who can talk about 2000 year-old texts in such a vivid and passionate und clear way and at the same time put so much meaning for our daily treatment of patients into his lectures. Normally, I am not a big fan of making notes, but during this course I even stopped within some of the individual lessons to listen to some of his sentences twice and take a note of them because I found them so inspiring and relevant.
Conveys the patient essence within
Conveys the patient essence within
excellent depiction of the heart and the importance of cultivating neutral responses to all events people and things while adhering to core integrity to bring about authentic heart/spirit development
---
Disclaimer | Before You Purchase
Accessing Your Course

After the checkout, the course will be automatically added to your account and unless otherwise specified you can start learning immediately.

The course is always available for you, as long as you have an internet connection.

To watch your course, simply log-in. You can reach your courses either from your account or from the course page.
An easy way to find it is under "My Academy" => "My Courses" on the top bar.
Cancellation Policy

Our pre-recorded courses are immediately accessible after purchase and therefore are non-refundable.
Unlimited Access

Once purchased we grant you a lifetime access license. See more on our Terms of Use page.

We encourage you to return to courses again and again as learning continues and in each view, we learn and understand new things.
CEU/CPD/PDA

When stated
CEU/PDA/CPD requirements need to be completed within 1 year of the purchase. You are advised to print and save your certificate for your records and under your association requirements.

Members of NCCAOM & Florida, need to fill in a form after completing their courses for us to submit the points. Look for our email after the completion of the course.
About Instructor

Login
Accessing this course requires a login. Please enter your credentials below!