Working with People with Hepatitis C in the Age of a Cure
Integrated Chinese Medicine Hepatitis C Help Program
What will you learn
Discover the significance of the worldwide hepatitis C epidemic.
Learn the rationale for treating people with Chinese medicine even after they are cured of hepatitis C.

Employ 3 modalities of Chinese medicine used for people diagnosed with hepatitis C.


Course Overview
Globally, an estimated 71 million people have chronic hepatitis C infection.
Chinese medicine has a tremendous amount to offer to people who have been diagnosed with hepatitis C, even once the virus has been cleared (cured) through antiviral treatment. Currently, antiviral medicines can cure more than 95% of persons with hepatitis C infection, although with the caveat that many still do not have access due to lack of care or cost of treatment. Yet, a significant number of those who are currently infected with hepatitis C or have cleared the virus have developed or will develop cirrhosis or liver cancer. About 399,000 people dying each year of late stage liver disease or liver cancer.
In this course, Dr. Cohen makes a strong case for using Integrated Chinese Medicine to treat people who continue to suffer with chronic liver disease whether or not they have been cured of hepatitis C infection.

This course is approved by: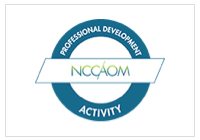 Course Reviews:
There are no reviews yet. Be the first one to write one.

This course has a worksheet/Handout
About Instructor

Login
Accessing this course requires a login, please enter your credentials below!