Working with People with Hepatitis C in the Age of a Cure
Integrated Chinese Medicine Hepatitis C Help Program
What you will learn
Discover the significance of the worldwide hepatitis C epidemic.
Learn the rationale for treating people with Chinese medicine even after they are cured of hepatitis C.

Employ 3 modalities of Chinese medicine used for people diagnosed with hepatitis C.


Course Overview
Globally, an estimated 71 million people have chronic hepatitis C infection.
Chinese medicine has a tremendous amount to offer to people who have been diagnosed with hepatitis C, even once the virus has been cleared (cured) through antiviral treatment. Currently, antiviral medicines can cure more than 95% of persons with hepatitis C infection, although with the caveat that many still do not have access due to lack of care or cost of treatment. Yet, a significant number of those who are currently infected with hepatitis C or have cleared the virus have developed or will develop cirrhosis or liver cancer. About 399,000 people dying each year of late-stage liver disease or liver cancer.
In this course, Dr. Cohen makes a strong case for using Integrated Chinese Medicine to treat people who continue to suffer from chronic liver disease whether or not they have been cured of hepatitis C infection.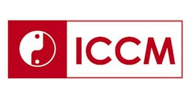 This course has been produced from materials recorded at the ICCM Congress. The ICCM arranges a yearly outstanding international TCM gathering which is held in Tel-Aviv during Vernal Equinox, in March, Every Year.

This course is approved by:
Don't see your association? Please, see more associations at the top bar or send us an email.

Course Reviews:
This course is highly informative and Dr Misha Cohen is an excellent speaker.
This course is highly informative and Dr Misha Cohen is an excellent speaker.
I deducted a star because the handout included with the course doesn't contain the abundance of information given in the slides during Dr Cohen's very rapid presentation given in the course's video recordings.
For a 1 hour credit CEU/PDA course, I spent a total of at least 3 hours rewatching and pausing the videos to take extensive notes.
---
Disclaimer | Before You Purchase
Accessing Your Course

After the checkout, the course will be automatically added to your account and unless otherwise specified you can start learning immediately.

The course is always available for you, as long as you have an internet connection.

To watch your course, simply log-in. You can reach your courses either from your account or from the course page.
An easy way to find it is under "My Academy" => "My Courses" on the top bar.
Cancellation Policy

Our pre-recorded courses are immediately accessible after purchase and therefore are non-refundable.
Unlimited Access

Once purchased we grant you a lifetime access license. See more on our Terms of Use page.

We encourage you to return to courses again and again as learning continues and in each view, we learn and understand new things.
CEU/CPD/PDA

When stated
CEU/PDA/CPD requirements need to be completed within 1 year of the purchase. You are advised to print and save your certificate for your records and under your association requirements.

Members of NCCAOM & Florida, need to fill in a form after completing their courses for us to submit the points. Look for our email after the completion of the course.

This course has a worksheet/Handout
About Instructor

Login
Accessing this course requires a login. Please enter your credentials below!