Treatment of Radiation Side Effects
What will you learn
Learn the differential diagnosis of Radiotherapy side effect in Chinese Medicine.
Employ the most effective acupuncture treatments.
Learn about the scientific research in the field of oncology acupuncture.
Build your confidence when talking about acupuncture and acupuncture proofs based on research.


Course Overview
Decorated with anecdotes from Chinese Medicine's history and almost 50 years of experience practicing Chinese Medicine this course covers the whole range of Insomnia.
This course takes you from the logic of the western medical intervention of radiotherapy into the differential diagnosis of its side effects by CM.
In this course, you will dive inside the pathology and the acupuncture strategies & points that can be used with patients undergoing radiotherapy treatments, especially for patients with head and neck cancer who are suffering from dry mouth.
The course is based on scientific research which provides evidence-based proofs for the effectiveness of treatment. In this course, we will look deeply into that research.
This course is approved by: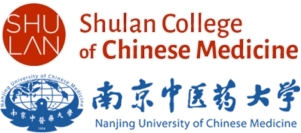 This course qualifies for credit towards the Shu Lan College online MA/Phd program, approved by Nanjing University.

Course Reviews:
There are no reviews yet. Be the first one to write one.

This course has a handout, a PDF summary of relevant researches.
About Instructor

Login
Accessing this course requires a login, please enter your credentials below!