Treatment of Nausea in Cancer Patients
What will you learn
Understand nausea as a side effect of western medicine cancer treatment.
Recognize western medicine solutions to nausea in cancer patients.
Course Overview
In this course, Dr. Hartung & Dr. Maimon introduce the pathology, acupuncture strategies & points that can be used with patients undergoing conventional treatments, especially for patients suffering from nausea and vomiting.
This course is approved by: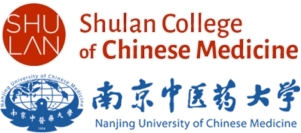 This course qualifies for credit towards the Shu Lan College online MA/Phd program, approved by Nanjing University.

Course Reviews:
Absolutely brilliant
Absolutely brilliant. Such a fascinating topic, engaging presentation. Very thought-provoking!
Thank you so much, Rachel
science approves of it
Does TCM need scientific validation to do its job? No, but it's nice to hear that science approves of it in more than one way.
A concise, interesting and absorbing mirror
A concise, interesting and absorbing mirror for any colleague to reflect on the infinite possibilities of TCM.
Loved watching this course.
Loved watching this course. Great review from western point of view and very well taught TCM by Keren. I absolutely loved the new TCM approach with linking Menopause to the 5 types and their specific characteristics.
useful course for moxibustion
It was very useful course for moxibustion lovers like myself. Thank you Charles.
---
Disclaimer | Before You Purchase
Accessing Your Course

After the checkout, the course will be automatically added to your account and unless otherwise specified you can start learning immediately.

The course is always available for you, as long as you have an internet connection.

To watch your course, simply log-in. You can reach your courses either from your account or from the course page.
An easy way to find it is under "My Academy" => "My Courses" on the top bar.
Cancellation Policy

Our pre-recorded courses are immediately accessible after purchase and therefore are non-refundable.
Unlimited Access

Once purchased we grant you a lifetime access license. See more on our Terms of Use page.

We encourage you to return to courses again and again as learning continues and in each view, we learn and understand new things.
CEU/CPD/PDA

When stated
CEU/PDA/CPD requirements need to be completed within 1 year of the purchase. You are advised to print and save your certificate for your records and under your association requirements.

Members of NCCAOM & Florida, need to fill in a form after completing their courses for us to submit the points. Look for our email after the completion of the course.
About Instructor

Login
Accessing this course requires a login, please enter your credentials below!