Treatment of Constipation in Cancer Patients
What will you learn
Understand constipation as a side effect of western medicine cancer treatment.
Recognize western medicine causes & solutions to constipation in cancer patients.
Treat constipation with TCM.


Course Overview
In this course you will dive inside the pathology, the acupuncture strategies and points that can be used with patients undergoing conventional cancer treatments, especially with patients suffering from constipation and digestive problems. In addition to presenting an understanding of TCM, you will gain insight into relative issues in western medicine as well as tips for better management of constipation.
This course is approved by: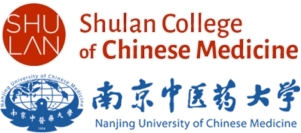 This course qualifies for credit towards the Shu Lan College online MA/Phd program, approved by Nanjing University.

Course Reviews:
Useful information and revision
Useful information and revision
Very interesting topic and presentation!
Very interesting topic and presentation!
Has acupuncture proven itself effective in symptom reduction (studies etc.?)
Excelente oportunidad
Excelente oportunidad para conocer la trascendencia histórica del manejo de los puntos, su influencia en la práctica clínica y su desarrollo en la medicina tradicional china
The course was fascinating
The course was fascinating and Dr. McDonald very clear and precise in delivery of information. I would have loved to have him as one of my teachers 23 years ago!
I down-loaded the PDFs right away and am very impressed with how the information is presented. This approach makes so much sense.
Thank you
About Instructor

Login
Accessing this course requires a login, please enter your credentials below!