Treatment of Constipation in Cancer Patients
What will you learn
Understand constipation as a side effect of western medicine cancer treatment.
Recognize western medicine causes & solutions to constipation in cancer patients.
Treat constipation with TCM.


Course Overview
In this course you will dive inside the pathology, the acupuncture strategies and points that can be used with patients undergoing conventional cancer treatments, especially with patients suffering from constipation and digestive problems. In addition to presenting an understanding of TCM, you will gain insight into relative issues in western medicine as well as tips for better management of constipation.
This course is approved by: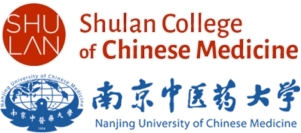 This course qualifies for credit towards the Shu Lan College online MA/Phd program, approved by Nanjing University.

Course Reviews:
Thank You
I enjoyed this course very much. Thank You
very much
I enjoyed this course very much
enjoyed this course
I enjoyed this course very much. Thank you
Very good.
Very good… simple and clear… thank you
concise
I've continued to treat oncology patients for many years and this review of the many systems reviews was concise. I look forward to hearing more from Dr. Maimon and diver deeper into specific conditions.
About Instructor

Login
Accessing this course requires a login, please enter your credentials below!