Treatment by Acupuncture & Osteopathy, A Personal Combination & Clinical Approach
Course Overview
In this Course Dr. Umberto Mazzanti, MD introduces a personal combination and clinical approach to treatment of pain; "AcuOsteo Method™", which combines Acupuncture and Osteopathic, through the demonstration of a shoulder musculoskeletal pain.
Dr Umberto Mazzanti, MD shares some of his understanding about the use of combined methods with a specific demonstration of shoulder musculoskeletal pain with or without western evidence, using Acupuncture and Osteopathic diagnosis and techniques, based on the Qì and Blood imbalance in the secondary channels and the dysfunction of the joint mobility.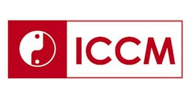 This course has been produced in collaboration with the ICCM. The ICCM arranges a yearly outstanding international TCM gathering which is held in Tel-Aviv during Vernal Equinox, in March, Every Year.

Course Reviews:
There are no reviews yet. Be the first one to write one.
About Instructor

Login
Accessing this course requires a login, please enter your credentials below!