Treating Menstrual Related Mental Emotional Disorders


Taking this course you will
Treat women's mental emotional disorders throughout their life. Teenage Turmoil, Premenstrual Tension, Postpartum Depression, Menopausal Chaos.
Discuss the pathomechanisms, diagnosis, herbal and acupuncture treatments of each of these categories.
Use Dr Yi Tian Ni diagnosis and herbal formula for your treatments.
Enrich your clinical work with new proven methods of treatments using both herbs and acupuncture.
Course Overview
In this course, Keren Sela shares Dr Yi Tian Ni's thoughts along with her own clinical experience regarding the treatment of teenage turmoil, premenstrual tension, postpartum depression and menopausal chaos. Mrs Sela discusses the pathomechanisms, diagnosis, herbal and acupuncture treatments of each of these categories.
In her gynaecology classes, Dr Ni put a great emphasis on the mental-emotional aspects of women care. This course builds on those teaching to show how these imbalances show up at different phases in a woman life, related to the cycles of 7.
"This Course is in honour of the late Dr Yi Tian Ni, who introduced me to the wonderful world of women's health care in Chinese Medicine."
Dr Ni began teaching and practising TCM in the late 1960s, both in the PRC and the U.S.A. She carried on a tradition of medical practice handed down through many generations of her family. Dr Ni graduated and taught at the Nanjing College of Traditional Chinese Medicine. Her education included Western medicine and TCM, thus allowing her to participate in scientific research and publish several books and numerous papers.
Her teaching career included positions at the Nanjing College of Traditional Chinese Medicine, the Intentional Training Center of Acupuncture and Herbs (jointly sponsored by the World Health Organization and the Ministry of Health of the PRC), Academy of Traditional Chinese Medicine, Beijing (PRC), visiting professor of the American Institute of Oriental Medicine, and Professor of the Pacific College of Oriental Medicine in San Diego, California.

This course is approved by:
See other CEU statuses at the top bar

Course Reviews:
There are no reviews yet. Be the first one to write one.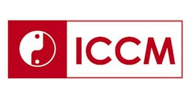 ---
Disclaimer | Before You Purchase
Accessing Your Course

After the checkout, the course will be automatically added to your account and unless otherwise specified you can start learning immediately.

The course is always available for you, as long as you have an internet connection.

To watch your course, simply log-in. You can reach your courses either from your account or from the course page.
An easy way to find it is under "My Academy" => "My Courses" on the top bar.
Cancellation Policy

Our pre-recorded courses are immediately accessible after purchase and therefore are non-refundable.
Unlimited Access

Once purchased we grant you a lifetime access license. See more on our Terms of Use page.

We encourage you to return to courses again and again as learning continues and in each view, we learn and understand new things.
CEU/CPD/PDA

When stated
CEU/PDA/CPD requirements need to be completed within 1 year of the purchase. You are advised to print and save your certificate for your records and under your association requirements.

Members of NCCAOM & Florida, need to fill in a form after completing their courses for us to submit the points. Look for our email after the completion of the course.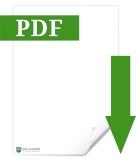 Formulas Handout, Including Dr. Ni's Formulas is available for participants.
About Instructor

Login
Accessing this course requires a login. Please enter your credentials below!