Traumatic Stress Response: Orientation, History and Context
What you will learn
Apply Yin/Yang theory to the concepts of sympathetic activation and parasympathetic collapse after traumatic stress.
Discuss traumatic stress as a vibrational illness and acupuncture as vibrational medicine.
Explore the usefulness of acupuncture as a component of public health settings serving trauma survivors.
Apply Western physiology's description of the Central Nervous System to Asian medicine's understanding of the 3 Jiao.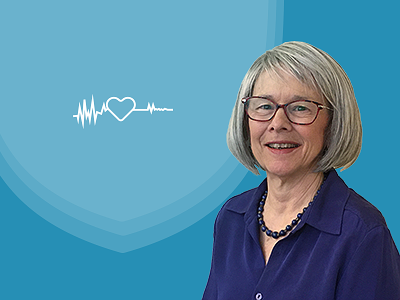 Course Overview
Acupuncture has much to offer survivors of traumatic stress. Our concept of Qi is our greatest contribution to the study of traumatic stress. This course explores the traumatic stress response as an energetic (qi) system that has been stimulated beyond its range of resiliency and is awaiting restoration of its natural balance and equilibrium.
It shows trauma as vibrational illness and acupuncture as vibrational medicine.
Trauma is experienced differently today than when acupuncture came into being 3,000 years ago. Rarely in current time do survivors return home from war, natural disasters or human tragedies to intact families and communities and an agrarian life-style that immerses them in the regulating impulses of the lunar and solar cycles. Integrating modern Western physiology with Acupuncture and Asian medicine can give rise to new treatment paradigms that more fully meet the needs of modern-day trauma survivors.
Engaging the body is essential for restoring regulation and balance in survivors of traumatic stress. The dysregulation caused by traumatic stress leaves its imprint in the tissues and affects the body, the mind and the spirit of survivors. Restoring regulation to survivors cannot rest alone in the hands of mental health providers.
Our theoretical foundation is rooted in balance between opposing poles of energy that co-exist in dynamic tension – and is mirrored in neurobiology's division of the autonomic nervous system into its sympathetic and parasympathetic aspects. Acupuncture is a useful component to comprehensive care programs for survivors of traumatic stress. It can support the work of mental health providers, physical therapists and medical doctors, and can play a vital and critical role in the treatment of many of the public health issues facing our nation.

This course is approved by:

Course Reviews:
excellent presentation
Hi, many thanks for organising this webinar. A really excellent presentation. Alanine Duncan imparted a clear understanding for the TCM and Neurobiology. A very generous introduction. I'm inspired by her compassionate reasons for working in this field, and considering learning more.
---
Disclaimer | Before You Purchase
Accessing Your Course

After the checkout, the course will be automatically added to your account and unless otherwise specified you can start learning immediately.

The course is always available for you, as long as you have an internet connection.

To watch your course, simply log-in. You can reach your courses either from your account or from the course page.
An easy way to find it is under "My Academy" => "My Courses" on the top bar.
Cancellation Policy

Our pre-recorded courses are immediately accessible after purchase and therefore are non-refundable.
Unlimited Access

Once purchased we grant you a lifetime access license. See more on our Terms of Use page.

We encourage you to return to courses again and again as learning continues and in each view, we learn and understand new things.
CEU/CPD/PDA

When stated
CEU/PDA/CPD requirements need to be completed within 1 year of the purchase. You are advised to print and save your certificate for your records and under your association requirements.

Members of NCCAOM & Florida, need to fill in a form after completing their courses for us to submit the points. Look for our email after the completion of the course.
About Instructor

Login
Accessing this course requires a login. Please enter your credentials below!