The Melancholic Shen: TCM Diagnosis and Herbal Treatment of Depression
What will you learn
Discover the mechanism of depression and its effect on the patient in relation to 5 major types of depression.
Recognize the basic syndrome at the core of the manifestation, using TCM differential diagnosis.
Know the most commonly used formulas and modifications for each diagnosis.
Identify ways in which treatment of patients with depression can affect practitioners and possible solutions to this problem.


Course Overview
Traditional Chinese Medicine gives us powerful tools to diagnose and treat patients who suffer from depression. In March 2018 the WHO announced that globally more than 300 million people of all ages affected by depression. Some of these people have already sought care and are being treated in our clinics.
Based on my work over the past 12 years with patients suffering from mental health disorders, I believe that no two cases are the same. Just as every Shen is unique – every depression manifests itself in a distinct way. Each patient comes with his/her own personality, history, strengths and weaknesses. We should listen carefully to their stories because quite often, the diagnosis lays in what they tell us (and don't tell us).
This course explores 5 main types of depression derived from TCM theory, including the range of symptoms, the differential diagnosis, and appropriate Chinese herbal formulas and modifications for each type.
Toward the end of it address some of the dynamics that characterize the patient-practitioner relationship in the treatment of patients with depression.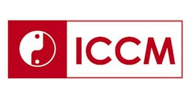 This course has been produced from materials recorded at the ICCM Congress. The ICCM arranges a yearly outstanding international TCM gathering which is held in Tel-Aviv during Vernal Equinox, in March, Every Year.

This course is approved by:

Course Reviews:
There are no reviews yet. Be the first one to write one.
---
Disclaimer | Before You Purchase
Accessing Your Course

After the checkout, the course will be automatically added to your account and unless otherwise specified you can start learning immediately.

The course is always available for you, as long as you have an internet connection.

To watch your course, simply log-in. You can reach your courses either from your account or from the course page.
An easy way to find it is under "My Academy" => "My Courses" on the top bar.
Cancellation Policy

Our pre-recorded courses are immediately accessible after purchase and therefore are non-refundable.
Unlimited Access

Once purchased we grant you a lifetime access license. See more on our Terms of Use page.

We encourage you to return to courses again and again as learning continues and in each view, we learn and understand new things.
CEU/CPD/PDA

When stated
CEU/PDA/CPD requirements need to be completed within 1 year of the purchase. You are advised to print and save your certificate for your records and under your association requirements.

Members of NCCAOM & Florida, need to fill in a form after completing their courses for us to submit the points. Look for our email after the completion of the course.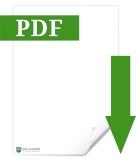 This course contains the presentation handout. Available only for participants of the course.
About Instructor

Login
Accessing this course requires a login. Please enter your credentials below!