Wu Xing: The Five Phases of Transformation
An Introduction to Constitutional Acupuncture
Course Overview
In this course, Rani Ayal introduces the five phases from the perspective of Constitutional Acupuncture.
Rani describes the energetic manifestations of 4 and 5; how does life show itself and how do we experience it by looking at our surroundings. He explains what he sees as the core issue and most important part of understanding the five phases from a clinical point of view: how do we understand the way people experience things happening in their lives, as each and every one of us has a constitutional imbalance that can be diagnosed on this level of the five phases.
Taking this course you will learn what the five phases are and where they come from, but mostly you will learn to understand how they create in us our human nature and our imbalances that manifest as diseases.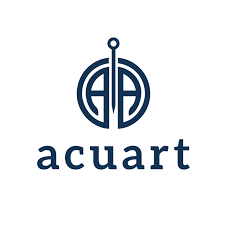 This course is available for free courtesy of Rani Ayal and ACUART, an international School of Classical Acupuncture.

This course is approved by:
See more associations at the top bar.


Course Reviews:
Thank you for sharing your knowlage
Thank you for sharing your knowledge. I look forward to seeing you in real.
Very clear and instructive
Very clear and instructive. Thank you for sharing.
a pleasure to learn from
always a pleasure to learn from, Rani. An amazing therapist, knowledgeable and wise teacher. i highly recommend to take all his courses.
Especially this teacher
I have so many good things to say about this course and especially this teacher. He explained things with such clarity and using real life examples that made the 5 elements really mean something. His descriptions of the pulse of each element were amazing! I wish I had learned these things in this way when I was in school….but now I am feeling very confident and satisfied that I can continue to reflect on these and use the info in my clinic. Thank you. I only wish I could take his whole series 🙂
Wonderful inspiring talk
Wonderful inspiring talk. It opened up a door to experience and deepen the understanding of the pulses with clear and precise guidance. I enjoyed the description of the elements, the phases of transformation ….Great!
Very much appreciated.
Thank you!
About Instructor

Login
Accessing this course requires a login. Please enter your credentials below!