The Extraordinary Channels in the Treatment of Crohn's Disease
What will you learn
Understand the Chinese philosophy of a multi-layered immune system.
Deepen your understanding of the structure of the extraordinary channels.

Employ specific treatments for patients suffering from Crohn's disease and other autoimmune disorders in the digestive tract.
Treat with more confident through stronger knowledge and understanding.


Course Overview
Crohn's disease is a chronic inflammatory disorder that may affect any part of the gastrointestinal tract, from the mouth to the anus.
From a Chinese Medicine point of view, it commonly involves pathologies at the level of the eight extraordinary channels – the 'qi jing ba mai'.
The eight extraordinary channels are the basic template of life – regulating physical, mental and spiritual development from creation to death. The extraordinary channels also protect the body during times of abrupt and unforeseen circumstances, which cannot be dealt with through the regular channel network; as described in Nan Jing ch. 27:
"When the network vessels are filled to overflowing, the perverse qi is diverted to the extraordinary channels… thus the person is saved from certain death."
"Thus, the person is saved from certain death", but at the cost of stagnation of perverse qi within the extraordinary channels, creating deep and chronic imbalances between Ying Qi and Wei Qi.
These are the autoimmune diseases- where the body attacks itself.
This course explores the pathogenesis, the diagnosis and the treatment of common autoimmune disorders in the digestive tract; such as Crohn's disease, Ulcerative Colitis and IBS with special emphasis on the role of the extraordinary channels.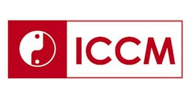 This course has been produced from materials recorded at the ICCM Congress. The ICCM arranges a yearly outstanding international TCM gathering which is held in Tel-Aviv during Vernal Equinox, in March, Every Year.

This course is approved by:

Course Reviews:
Gained new insights about the 8 extras
Gained new insights about the 8 extras. Clear explanation of Crohn's and treatments for it using the 8 extras made me more comfortable that I have another option. I love his teaching style.
clear and inspiring
I found this a really clear and inspiring lecture and liked the way it was broken down into sections. I would highly recommend to any treating autoimmune conditions who isn't familiar with the EVs.
About Instructor

Login
Accessing this course requires a login, please enter your credentials below!