PMDD: The EVIL Twin Sister of PMS?
A Feminist 5 Elements Approach
What will you learn
Turn the monthly cycle into a friendly guide to our inner world instead of punishment.
Explore the menstrual cycle through a seasonal, 5 elements model.
Learn the effects hormones have on women's bodies and souls.
PMS vs PMDD – differences and similarities – does it really matter?
Support women in connecting and relating to their cycle.


Course Overview
Premenstrual dysphoric disorder (PMDD) is a severe extension of premenstrual syndrome (PMS) caused by fluctuating hormones.
Although it shares many of the same symptoms with PMS — including irritability, depression, mood swings and fatigue — these are much more severe.
For many women with PMDD, symptoms are so intense they report cyclical times in the monthly cycle in which they struggle to function, parent and preserve relationships.
Some women say it's as if every month before their period, they feel suicidal or homicidal. Yes, that bad.
In this course, Karine Kedar explores the cycle and the emotional effect hormones have on us; we'll see the similarities and differences between PMS and PMDD, hint – they're just names – when it's bad, it's bad.
Together with Karine, we explore Chinese Medicine concepts regarding the cycle and its disturbances towards our bleeding and offer interventions and ideas to make our monthly cycle a friendly guide to our inner world instead of punishment.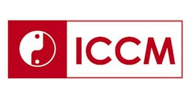 This course is approved by:

Course Reviews:
There are no reviews yet. Be the first one to write one.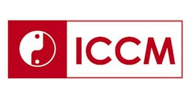 ---
Disclaimer | Before You Purchase
Accessing Your Course

After the checkout, the course will be automatically added to your account and unless otherwise specified you can start learning immediately.

The course is always available for you, as long as you have an internet connection.

To watch your course, simply log-in. You can reach your courses either from your account or from the course page.
An easy way to find it is under "My Academy" => "My Courses" on the top bar.
Cancellation Policy

Our pre-recorded courses are immediately accessible after purchase and therefore are non-refundable.
Unlimited Access

Once purchased we grant you a lifetime access license. See more on our Terms of Use page.

We encourage you to return to courses again and again as learning continues and in each view, we learn and understand new things.
CEU/CPD/PDA

When stated
CEU/PDA/CPD requirements need to be completed within 1 year of the purchase. You are advised to print and save your certificate for your records and under your association requirements.

Members of NCCAOM & Florida, need to fill in a form after completing their courses for us to submit the points. Look for our email after the completion of the course.
About Instructor

Login
Accessing this course requires a login, please enter your credentials below!