The Chong Mai, Diaphragms and Digestion: A Pre Heaven Perspective on the Diagnosis of Patterns in the Digestive System
What will you learn
Diagnose and treat, via the Chong Mai, pre-heaven & post-heaven originated Digestive disorders.
Understand the connection between the structural physical body, the Chong Mai channel and their relationship between pre-heaven and post-heaven gastrointestinal pathologies.
Know the 5 different trajectories of the Chong Mai vessel, their relationship to the different diaphragms and their influence on the source of our digestive tendencies that we bring into this world.
Course Overview
The Chong Mai is created in the uterus and carries our pre-heaven tendencies, including digestive disorders, into our world. The Jing carries these patterns of our physical and mental health.
In this course, Yael Saslove gives an in-depth discussion of the Yuan level and the Chong Mai Vessel. She explains their relationship to the 7 Diaphragm system researched in Osteopathy and many other therapies. This integrative exploring angle brings light to the understanding of the mysteries of the digestive patterns and disharmonies from pre and post-heaven sources.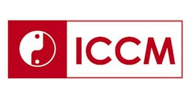 This course is approved by:

Course Reviews:
Thank you Yael
From the beginning of my practice, I knew ChongMai had "hidden secrets" and that I needed to learn to know it better and deepen my understanding of all its possibilities… But I would never have imagined penetrating such a multidimensional world, nor finding as many new tools to apply on a daily basis for the benefit of my patients. Thank you Yael, you contributed to making me love my profession even more, which I thought impossible !
a new avenue
Yael opened such a new avenue for me in this exploration of the Chong Mai. I hope to continue to explore this fascinating aspect. Thank you.
driven and motivating teacher
Yael is a driven and motivating teacher who can explain these complex matters in a natural and structural way. The combination of osteopathy and the Chinese Classics is quite refreshing und usefull. I would be interested to know more about the osteopathic techniques that could fit in. The herbs sector is a bit shallow, and the point combinations maybe a bit hasty, it is all about more in depth thinking about the great cohesion between our systems, western and tradional and the philosophy of the Dao. Thank you Yeal !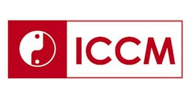 ---
Disclaimer | Before You Purchase
Accessing Your Course

After the checkout, the course will be automatically added to your account and unless otherwise specified you can start learning immediately.

The course is always available for you, as long as you have an internet connection.

To watch your course, simply log-in. You can reach your courses either from your account or from the course page.
An easy way to find it is under "My Academy" => "My Courses" on the top bar.
Cancellation Policy

Our pre-recorded courses are immediately accessible after purchase and therefore are non-refundable.
Unlimited Access

Once purchased we grant you a lifetime access license. See more on our Terms of Use page.

We encourage you to return to courses again and again as learning continues and in each view, we learn and understand new things.
CEU/CPD/PDA

When stated
CEU/PDA/CPD requirements need to be completed within 1 year of the purchase. You are advised to print and save your certificate for your records and under your association requirements.

Members of NCCAOM & Florida, need to fill in a form after completing their courses for us to submit the points. Look for our email after the completion of the course.
About Instructor

Login
Accessing this course requires a login, please enter your credentials below!