The Anatomical Identity of the Spleen in Chinese Medicine
Course Overview
In modern Chinese, the spleen is designated by the character pi 脾. The accuracy of this translation is shrouded in controversy and some commentators have speculated that pi is, in fact, the pancreas, which is currently called yi 胰.
In this TCM.ac Talk Dr. Tom Fleischer, Ph.D., Dip.CM traces the original identities of the pi and yi in pre-modern China to determine the tissues they referred to. The Talk also addresses related issues such as the physical perception of the body versus that of the qi perception of the body and more.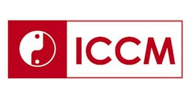 This TCM.ac Talk has been produced from materials recorded at the ICCM Congress. The ICCM arranges a yearly outstanding international TCM gathering which is held in Tel Aviv during the Vernal Equinox, in March, every year.

This course is approved by:

Course Reviews:
No Title
Very good point view and interesting information.
Thank you for the .Xxx
About Instructor

Login
Accessing this course requires a login, please enter your credentials below!