TCM Botanical Formula LCS 101: Research and Use in Cancer Care
What will you learn
Immediately know how to use the formula in a wide variety of cancer care situations.
Effectively communicate with evidence-based medical proof.
Use research in communication with patients and medical personnel.
Develop confidence in the holistic approach of Chinese Medicine.
Utilize the formula for strengthening the immune system and improving the quality of life of cancer patients .


Course Overview
LCS 101 is a unique botanical formula proven to have effects on immunity, anticancer and a reduction of chemotherapy side effects. In this course, you will become familiarized with the research about the effectiveness of the formula and its clinical usage.

This course is approved by: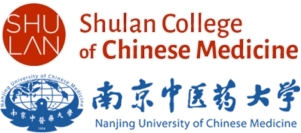 This course qualifies for credit towards the Shu Lan College online MA/Phd program, approved by Nanjing University.

Course Reviews:
Downloads
This course has handout available. 


Scientific Background & Research Summary


Latest publication about Botanical Formula LCS101 from Integrative Cancer Therapies
______________________________________________________________________
About Instructor

Login
Accessing this course requires a login, please enter your credentials below!