Shen Points and Their Clinical Application
What you will you learn
Deepen your understanding of Shen acupuncture points and the way to use them clinically.
Discover the deep alchemy underlying the meridians.
Treat Shen disorders such as insomnia and depression with greater confidence and through deeper understanding.


Course Overview
¨All proper needling first treats the spirit" (Su Wen, ch. 25)
The deep art of healing with acupuncture relies on the ability to create transformation on the level of the Shen. From an acupuncture prospective this means that treating on the spirit level and helping patients to transform suffering into growth, is the core of one's practice. From this perspective unfolding the deep mystery of the Shen's relationship to the mind is the essence of human growth.
Point names and locations are related to the deep alchemy of Heaven and Earth, Jing and Shen. Many acupuncture point reflects this dynamic.
This course covers: special needle techniques; deep understanding of the points and how to use them clinically; treating Shen disorders such as insomnia, poor memory, heart pain and palpitations, depressive disorders and even epilepsy.
Out of the main 361 points, we examine 8 points with the character Shen, Spirit, in their name: He 7, Cv 15, Bl 44, Du 24, Du 11, Kid 25, Kid 23, Gb 13.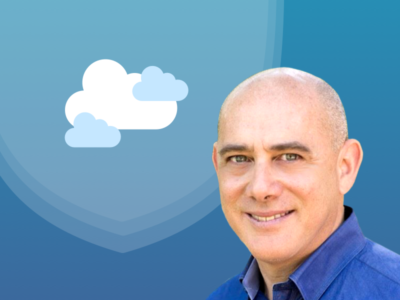 This course is approved by:

Course Reviews:
presenter and I always enjoy his presentations!!
Yair is an excellent presenter and I always enjoy his presentations!!
---
Disclaimer | Before You Purchase
Accessing Your Course

After the checkout, the course will be automatically added to your account and unless otherwise specified you can start learning immediately.

The course is always available for you, as long as you have an internet connection.

To watch your course, simply log-in. You can reach your courses either from your account or from the course page.
An easy way to find it is under "My Academy" => "My Courses" on the top bar.
Cancellation Policy

Our pre-recorded courses are immediately accessible after purchase and therefore are non-refundable.
Unlimited Access

Once purchased we grant you a lifetime access license. See more on our Terms of Use page.

We encourage you to return to courses again and again as learning continues and in each view, we learn and understand new things.
CEU/CPD/PDA

When stated
CEU/PDA/CPD requirements need to be completed within 1 year of the purchase. You are advised to print and save your certificate for your records and under your association requirements.

Members of NCCAOM & Florida, need to fill in a form after completing their courses for us to submit the points. Look for our email after the completion of the course.
About Instructor

Login
Accessing this course requires a login. Please enter your credentials below!