Memory Systems and Psychological Trauma in Chinese Medicine
The Impact and Management of Retained Traumatic Memories
Taking this course you will be able to
Support your patients in life transitions, and psychological issues, through recognizing their Belief mechanisms with the use of Extraordinary vessels.
Utilize effective treatment strategies for changing beliefs and releasing repressed traumatic memories.
Recognize the role of personal perspectives in perceiving the outer world.
Discover yourself through the Self-test for Evaluating the Extraordinary Vessels.
Apply the Psychology and Acupuncture Therapy (PAT).
Explore the foundations of the belief mechanisms and the memory systems.



Course Overview
An important component of the belief mechanisms is represented by personal life experiences, in particular the traumatic events.
When a traumatic experience has been too intense or if it has occurred prior to the full development of the limbic structures, the event is relegated to the subconscious mind; impressions and emotions are registered by Hun, the ethereal soul, physical sensations and pain are registered by Po, the corporeal soul.
These hidden programs have a major impact on the psycho-emotional expressions of the individual. Releasing these retained memories constitutes a crucial stage in the treatment of the "Hidden Roots of Disease".
This course will deepen your knowledge of Gui≈ ghosts in Chinese medicine, their consequences, and how to treat them using tried treatment protocols.

Dr. Montakab explains the Eight Extraordinary vessels, how they relate to psychological issues and Belief mechanisms; treatment strategies; life transitions
Using video clip demonstration and case studies you will gain a better understanding of how it is done in clinical realit

This course is approved by:
See other CEU options at the top bar

Course Reviews:
There are no reviews yet. Be the first one to write one.
---
---
Disclaimer | Before You Purchase
Accessing Your Course

After the checkout, the course will be automatically added to your account and unless otherwise specified you can start learning immediately.

The course is always available for you, as long as you have an internet connection.

To watch your course, simply log-in. You can reach your courses either from your account or from the course page.
An easy way to find it is under "My Academy" => "My Courses" on the top bar.
Cancellation Policy

Our pre-recorded courses are immediately accessible after purchase and therefore are non-refundable.
Unlimited Access

Once purchased we grant you a lifetime access license. See more on our Terms of Use page.

We encourage you to return to courses again and again as learning continues and in each view, we learn and understand new things.
CEU/CPD/PDA

When stated
CEU/PDA/CPD requirements need to be completed within 1 year of the purchase. You are advised to print and save your certificate for your records and under your association requirements.

Members of NCCAOM & Florida, need to fill in a form after completing their courses for us to submit the points. Look for our email after the completion of the course.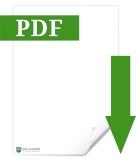 This course has a comprehensive slides handout as well as exercises and more. Available to participants only.
About Instructor

Login
Accessing this course requires a login. Please enter your credentials below!