Prescribing Poisons for Healing: A Lesson from Traditional Chinese Pharmacy, with CEUs
A free version of this class (no certificate and no CEUs) is available here.
Taking this course, you will
Understand the meaning of du in traditional Chinese pharmacy, which is different from its modern meaning.
Recognize the paradox of poisons and medicines in traditional Chinese pharmacy.
Review the rich variety of techniques that were used to transform poisons into medicines.
Learn how bodily sensations could inform the understanding of medicines.
Learn the fluid nature of medicines and the importance of the context in the use of any medicine (from either Chinese or Western pharmacy).
Course Overview
At first glance, medicine and poison might seem to be opposites. But in China's formative era of pharmacy (200–800 CE), poisons were strategically deployed as healing agents to cure everything from chills to pains to epidemics.
This course explores the ways physicians, religious devotees, court officials, and laypeople used powerful substances to both treat intractable illnesses and enhance life. It illustrates how the Chinese concept of du—a word carrying a core meaning of "potency"—led practitioners to devise a variety of techniques to transform dangerous poisons into efficacious medicines. 
The course elucidates the expression of du in early pharmacological writings, and reveal some of the key techniques in the preparation and administration of poisons in medieval China. By recovering alternative modes of understanding wellness and the body's interaction with potent medicines, this talk cautions against arbitrary classifications and exemplifies the importance of paying attention to the specific context in which medicines become truly meaningful.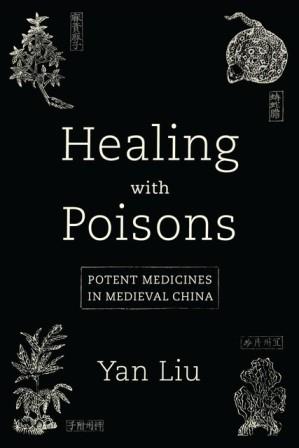 This course is approved by:

Course & Webinar Reviews:
There are no reviews yet. Be the first one to write one.
---
Disclaimer | Before You Purchase
Accessing Your Course

After the checkout, the course will be automatically added to your account, and unless otherwise specified, you can start learning immediately.

The course is always available for you if you have an internet connection.

To watch your course, log in. You can reach your courses from your account or the course page.
An easy way to find it is under "My Academy" => "My Courses" on the top bar.
Unlimited Access

Once purchased, we grant you a lifetime access license. See more on our Terms of Use page.

We encourage you to return to courses as learning continues; in each view, we learn and understand new things.
CEU/CPD/PDA

Unless otherwise stated, CEU/PDA/CPD requirements must be completed within 1 year of the purchase. You are advised to print and save your certificate for your records and under your association requirements.

Dimploamtes of NCCAOM & Floridas members need to fill in a form after completing their courses for us to submit the points. CAB & Fachverband members need to write to us an email upon completing their courses to get the required documents. Look for our email after the completion of the course.
About the Teacher

Login
Accessing this course requires a login. Please enter your credentials below!