Numerology in the Classics: Unfolding the Mystery of Life
What will you learn
Discover the meaning of numbers in Chinese philosophy & Medicine.
Know the numbers and their place in human life.
Deepen your background of Chinese medicine and its foundation.
Apply the knowledge of numerology in your clinic.
Value the numbers as they are taught in the classics.


Course Overview
Numerology plays an important role in Chinese philosophy and provides the background for a deeper understanding of Chinese medicine. Numbers not only have a quantitative value; each number also has certain specific qualities.
In this first of a kind course Élisabeth Rochat de la Vallée explores the meaning of numbers in ancient Chinese texts and explains the correlations of numbers in Chinese medicine.
Through a dialogue with Dr. Maimon, a clinician with over 30 years of experience, the expression of numbers in Chinese philosophy and medicine opens up a deeper layer of understanding.
This course has English subtitles.

This course is approved by: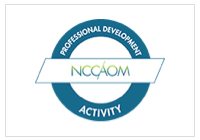 Course Reviews:
There are no reviews yet. Be the first one to write one.
About Instructor

Login
Accessing this course requires a login, please enter your credentials below!