PMS: More Than Just Liver Qi Stagnation?


Taking this course you will be able to
Treat PMS with specific acupuncture point combinations rooted in this classical point of view.
Accurately diagnose the pathological movements of the Lung-energy concerning the menstrual cycle and treat it accordingly.
Recognize how the Lung-energy influences the flow of Qi and Blood during Pre-menses and Menses.
Realize the Classical Menstrual Model with its 3 phases according to Xue Ji / Chen Zi-Ming.
Course Overview
The Chen Zi-Ming Menstrual Cycle Model emphasises the role of the Lungs. Understanding this forgotten aspect will deepen your diagnostic and acupuncture skills.
This course focuses on the treatment of PMS from a classical point of view.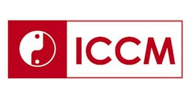 This course is approved by:
See other CEU options at the top bar

Course Reviews:
so much knowledge
Martine has so much knowledge that it is always a pleasure to be taught by her. This webinar more than lives up to expectations, it is very valuable, also for the experienced acupuncturist.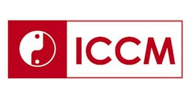 ---
Disclaimer | Before You Purchase
Accessing Your Course

After the checkout, the course will be automatically added to your account and unless otherwise specified you can start learning immediately.

The course is always available for you, as long as you have an internet connection.

To watch your course, simply log-in. You can reach your courses either from your account or from the course page.
An easy way to find it is under "My Academy" => "My Courses" on the top bar.
Cancellation Policy

Our pre-recorded courses are immediately accessible after purchase and therefore are non-refundable.
Unlimited Access

Once purchased we grant you a lifetime access license. See more on our Terms of Use page.

We encourage you to return to courses again and again as learning continues and in each view, we learn and understand new things.
CEU/CPD/PDA

When stated
CEU/PDA/CPD requirements need to be completed within 1 year of the purchase. You are advised to print and save your certificate for your records and under your association requirements.

Members of NCCAOM & Florida, need to fill in a form after completing their courses for us to submit the points. Look for our email after the completion of the course.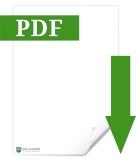 This course has a complete slides handout.
About Instructor

Login
Accessing this course requires a login. Please enter your credentials below!