Menstrual Related Disorders: an In-depth Discussion on PMS
What will you learn
Get treatment protocols – when to treat and how frequently.
Learn the main herbal formulas and acupuncture patterns accompanying each pattern.
Know the key diagnostic symptoms and signs accompanying each category.
Discuss the physiology of the premenstrual phase.


Course Overview
This course discusses PMS (or more accurately "menstrual related disorder") in a slightly unconventional fashion, expanding the phenomena away from the general TCM "liver qi stagnation" diagnosis.
It introduces new categories to define the various pathologies of PMS (digestive disorders, water metabolism, emotional aspects, heat in the blood and counter flow, and fever/cold/flu).
Keren: "This discourse is based on the wonderful work of the late Dr. Yi Tian Ni, the first of a line of influential women practitioners who have influenced and inspired me in life and in the clinic."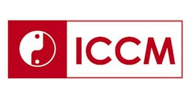 This course is approved by:
If you do not see your association, please check the top bar, or write to us.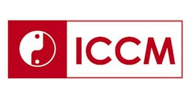 This course has been produced from materials recorded for the ICCM Congress. The ICCM arranges a yearly outstanding international TCM gathering which is held in Tel-Aviv during Vernal Equinox, in March, Every Year.

Course Reviews:
There are no reviews yet. Be the first one to write one.
---
Disclaimer | Before You Purchase
Accessing Your Course

After the checkout, the course will be automatically added to your account and unless otherwise specified you can start learning immediately.

The course is always available for you, as long as you have an internet connection.

To watch your course, simply log-in. You can reach your courses either from your account or from the course page.
An easy way to find it is under "My Academy" => "My Courses" on the top bar.
Cancellation Policy

Our pre-recorded courses are immediately accessible after purchase and therefore are non-refundable.
Unlimited Access

Once purchased we grant you a lifetime access license. See more on our Terms of Use page.

We encourage you to return to courses again and again as learning continues and in each view, we learn and understand new things.
CEU/CPD/PDA

When stated
CEU/PDA/CPD requirements need to be completed within 1 year of the purchase. You are advised to print and save your certificate for your records and under your association requirements.

Members of NCCAOM & Florida, need to fill in a form after completing their courses for us to submit the points. Look for our email after the completion of the course.
About Instructor

Login
Accessing this course requires a login, please enter your credentials below!