Male and Female Archetypes within the 12 Organ Networks
What will you learn
Recognize the cosmological origins of the 12 organ systems of Chinese medicine.
Realize the ancient Chinese concept of alchemy.
Gain a deeper insight of individual organ networks.

Integrate those insights into your diagnostic and therapeutic approach in your clinical practice.
Better understand the yin/yang nature of individual organ systems beyond the common categorization of Zang-Fu diagnosis.

Course Overview
This course presents some of the findings resulting from Prof. Fruehauf's life work about the ancient origins of the 12 organ networks of Chinese medicine. His research reveals that the system of the Chinese organ systems was developed as a microcosmic version of cyclically manifesting universal powers, which had been described in detail in the preceding cosmological texts of China and other cultures. Symbolic and mythological markers associated with each of these functional cycles clearly identify specific systems of natural functioning and their corresponding organ networks as distinctly male or female.
This course explores some of the premier gender archetypes among this pantheon of 12 functional "gods".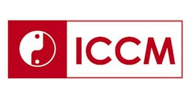 This course has been produced from materials recorded at the ICCM Congress. The ICCM arranges a yearly outstanding international TCM gathering which is held in Tel-Aviv during Vernal Equinox, in March, Every Year.

This course is approved by: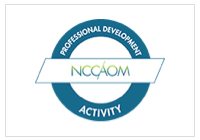 Course Reviews:
There are no reviews yet. Be the first one to write one.
About Instructor

Login
Accessing this course requires a login, please enter your credentials below!