Male and Female Archetypes within the 12 Organ Networks
What you will learn
Recognize the cosmological origins of the 12 organ systems of Chinese medicine.
Realize the ancient Chinese concept of alchemy.
Gain a deeper insight of individual organ networks.

Integrate those insights into your diagnostic and therapeutic approach in your clinical practice.
Better understand the yin/yang nature of individual organ systems beyond the common categorization of Zang-Fu diagnosis.

Course Overview
This course presents some of the findings resulting from Prof. Fruehauf's life work about the ancient origins of the 12 organ networks of Chinese medicine. His research reveals that the system of the Chinese organ systems was developed as a microcosmic version of cyclically manifesting universal powers, which had been described in detail in the preceding cosmological texts of China and other cultures. Symbolic and mythological markers associated with each of these functional cycles clearly identify specific systems of natural functioning and their corresponding organ networks as distinctly male or female.
This course explores some of the premier gender archetypes among this pantheon of 12 functional "gods".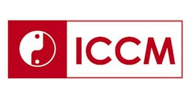 This course has been produced from materials recorded at the ICCM Congress. The ICCM arranges a yearly outstanding international TCM gathering which is held in Tel-Aviv during Vernal Equinox, in March, Every Year.

This course is approved by:

Course Reviews:
one of the best lectures
That was one of the best lectures I have seen.
Prof Fruehauf's shares knowledge that not so many professors talk about it.
The symbolism associate with each organ and the representation of the macrocosmos in them.
Fantastic and unique!
---
Disclaimer | Before You Purchase
Accessing Your Course

After the checkout, the course will be automatically added to your account and unless otherwise specified you can start learning immediately.

The course is always available for you, as long as you have an internet connection.

To watch your course, simply log-in. You can reach your courses either from your account or from the course page.
An easy way to find it is under "My Academy" => "My Courses" on the top bar.
Cancellation Policy

Our pre-recorded courses are immediately accessible after purchase and therefore are non-refundable.
Unlimited Access

Once purchased we grant you a lifetime access license. See more on our Terms of Use page.

We encourage you to return to courses again and again as learning continues and in each view, we learn and understand new things.
CEU/CPD/PDA

When stated
CEU/PDA/CPD requirements need to be completed within 1 year of the purchase. You are advised to print and save your certificate for your records and under your association requirements.

Members of NCCAOM & Florida, need to fill in a form after completing their courses for us to submit the points. Look for our email after the completion of the course.
About Instructor

Login
Accessing this course requires a login. Please enter your credentials below!