Keiraku Chiryo: Japanese Meridian Therapy, an Introduction
What you will learn
Gain knowledge of the history of acupuncture and of acupuncture in Japan.
Discover the nature and development of Meridian Therapy and specially how the theories, diagnoses and treatments are rooted in the Neijing and Nanjing.
Explore and think with the theories & diagnoses of Meridian Therapy.
Follow the diagnostic assessments, and patterns and have a sense of how the needling is done and treatment effects assessed.


Course Overview
This 3-hour introduction will cover the background, theories, diagnoses and treatment patterns in lecture and demonstration format.
Following the course participants will know about the history and development of Meridian Therapy, the core theories that underlie its practice, the core diagnostic assessments, and patterns and have a sense of how the needling is done and treatment effects assessed.
Keiraku Chiryo, Japanese Meridian Therapy, is a traditional form of acupuncture that began in the late 1930s. It is an acupuncture system based on traditional ideas found in the Suwen, Lingshu, and Nanjing. While using minimal theory the system focuses on finding one of several primary patterns based on practical interpretations from the Nanjing to begin treatment.
The diagnosis focuses on palpation of the abdomen and pulses and is guided by traditional descriptions of Qi and the meridians and five-phase and yin-yang thinking. The Suwen and Lingshu inform ideas about how to modify and drain, guided by Nanjing refinements. Through experience, a systematic step-by-step treatment approach has been developed. The needling is VERY gentle and seeks to restore balance in the body so that the patient can start to heal – the goal of the root treatment.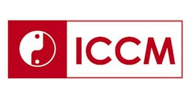 This course has been produced from materials recorded at the ICCM Congress. The ICCM arranges a yearly outstanding international TCM gathering which is held in Tel-Aviv during Vernal Equinox, in March, Every Year.

This course is approved by:

Course Reviews:
There are no reviews yet. Be the first one to write one.
---
Disclaimer | Before You Purchase
Accessing Your Course

After the checkout, the course will be automatically added to your account and unless otherwise specified you can start learning immediately.

The course is always available for you, as long as you have an internet connection.

To watch your course, simply log-in. You can reach your courses either from your account or from the course page.
An easy way to find it is under "My Academy" => "My Courses" on the top bar.
Cancellation Policy

Our pre-recorded courses are immediately accessible after purchase and therefore are non-refundable.
Unlimited Access

Once purchased we grant you a lifetime access license. See more on our Terms of Use page.

We encourage you to return to courses again and again as learning continues and in each view, we learn and understand new things.
CEU/CPD/PDA

When stated
CEU/PDA/CPD requirements need to be completed within 1 year of the purchase. You are advised to print and save your certificate for your records and under your association requirements.

Members of NCCAOM & Florida, need to fill in a form after completing their courses for us to submit the points. Look for our email after the completion of the course.
About Instructor

Login
Accessing this course requires a login, please enter your credentials below!