Journey to Paradise: Immortality, Hun and Po
Unfolding the Mystery of the Ma Wang Dui Banner (168-BCE)
What will you learn
Recognize the details of the process of dying.
Discover the symbols depicting yin and yang, Hun and Po, and different dimensions between Heaven and Earth.

Gain in depth insights in the philosophical origin of Chinese Medicine.


Course Overview
While following Elisabeth Rochat de la Valleé through the symbols of the incredibly well preserved Ma Wang Dui Funeral Banner, a beautiful piece of art, we learn about a classical view of dimensions and the journey of a deceased lady on her way to Paradise. The knowledge and understanding presented by Elisabeth Rochat de la Valleé serves as background and context to our everyday work in clinic.

This course is approved by: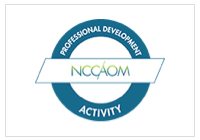 Course Reviews:
There are no reviews yet. Be the first one to write one.
About Instructor

Login
Accessing this course requires a login, please enter your credentials below!