Japanese Fundamental Moxibustion Skill
What will you learn
Roll half-grain moxa without using moxa board correctly
Create a moxa practice that will lead to mastery of half-grain moxa
Differentiate between dispersing and tonifying moxa
Apply to disperse and to tonify with moxa correctly


Course Overview
This course aims to show every practitioner how time, effort and diligence can create a robust moxa practice that can enhance and perhaps even eclipse needles in treatment.
Maya Suzuki teaches the fundamental skill-set needed to create a direct moxibustion practice. Utilizing half-grain moxa for both deficiency and excess will be emphasized.
It can't be stressed enough that the foundational skills presented in this course are meaningless without practice. Finding a teacher that can help you develop skills and application further is imperative for the future growth of each practitioner.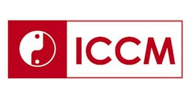 This course is approved by:

Course Reviews:
disappointed of quality of course matirials
I'm sorry to give such low review, but I'm disappointed of quality of course matirials and also quality of technical layout. There are no handouts to print, all explanation videos are very short. From informational point of view, there is no clear differentiation and clrear explanation between tonifying moxa and dispersing moxa and how to make it corectly step by step. The last video in real praxis is very scatered and home made where you cant see technics clearly at all. I take part in many other online schools and have very pleasant experiance with quality of overall submission of course materials. This time although course was not so expensive I'm dissapointed anyway because I really could use that money for better purpose.
---
Disclaimer | Before You Purchase
Accessing Your Course

After the checkout, the course will be automatically added to your account, and unless otherwise specified, you can start learning immediately.

The course is always available for you if you have an internet connection.

To watch your course, log in. You can reach your courses from your account or the course page.
An easy way to find it is under "My Academy" => "My Courses" on the top bar.
Unlimited Access

Once purchased, we grant you a lifetime access license. See more on our Terms of Use page.

We encourage you to return to courses as learning continues; in each view, we learn and understand new things.
CEU/CPD/PDA

Unless otherwise stated, CEU/PDA/CPD requirements must be completed within 1 year of the purchase. You are advised to print and save your certificate for your records and under your association requirements.

Dimploamtes of NCCAOM & Floridas members need to fill in a form after completing their courses for us to submit the points. CAB & Fachverband members need to write to us an email upon completing their courses to get the required documents. Look for our email after the completion of the course.
About the Teacher

Login
Accessing this course requires a login. Please enter your credentials below!