Inner Flow: Circulation of Qi and Vital Essences
What will you learn
Understand the meaning of Mai, 脈, in its cultural, philosophical and historical context.
Course Overview
In this course Elisabeth Rochat De LaVallée explains the character of 脈, Mai – vessel, vital circulation – in Chinese Medicine according to the Classical Chinese medical texts.
This course has English subtitles.

This course is approved by: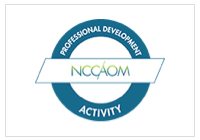 Course Reviews:
There are no reviews yet. Be the first one to write one.
About Instructor

Login
Accessing this course requires a login, please enter your credentials below!