Digestive Disorders: Classical & Japanese Perspectives & an Integrated Nutritional Approach


This is a congress early bird special offer

What will you learn
Utilize specific formulas for GI diseases through an understanding of the Eight Extra Vessel Pulses and their application in GI diseases
Learn an integrated oriental-medicine-based nutritional treatment approach for GERD; introducing main food items, preparation, spices, and beverages.
Acquire an understanding of the mysteries of the digestive patterns and disharmonies from pre and post heaven sources.
Build point combinations for digestive problems using Heart points.
Develop a differential diagnosis and an appropriate treatment plan for evaluation/ management of patients with a wide range of digestive disorders.
Course Overview
Treat digestive disorders using a variety of perspectives and approaches. This bundle aims to widen the horizon of your thinking through the topic of digestive disorders diagnosis and treatments.

From the role of Fire in the Digestive System to the Japanese Perspective on Gastrointestinal Issues. An Integrated Nutritional Approach for the Treatment of Esophageal Reflux, A Pre-Heaven Perspective of Diagnosis of Patterns in the Digestive System & A clinical Kampo approach.

Beware: by taking this bundle you will find yourself thinking in new ways and wanting to learn even more.

This course is approved by:

Course Reviews:
There are no reviews yet. Be the first one to write one.
IN THIS BUNDLE:
Izabela Mietka: Heart and Stomach – Fire in the Digestive System
Abstract:
This lecture is about the importance of Fire, especially the heavenly Fire in the digestive system. Understanding the role of the Heart in relation to the Stomach gives us a deeper perspective in looking at the core of digestive diseases. With this understanding, we can bring more effective treatment and deep healing to the patients.

Among other approaches, it looks at the Heart and Stomach in the organ clock and compares the hexagrams of the Heart and Stomach allowing us to come into clinical applications; how the Stomach can support the Heart in enjoying life, and how the Heart supports the Stomach and digestion.
The presentation of some case studies will support the learning process, taking it from theory to the clinic.
Learning objectives:
Discuss the role of the Heart and the Stomach in the digestive tract.
Understand the importance of the Fire in the digestive system; both the earthly Fire and the Heavenly fire.
Clinically apply the understanding of this lecture: Stomach supports Heart and Heart supports Stomach and digestion.
Create deep healing in a patient through the use of the heavenly Fire.
Buil treatment strategies with special point combinations for digestive problems with using Heart points.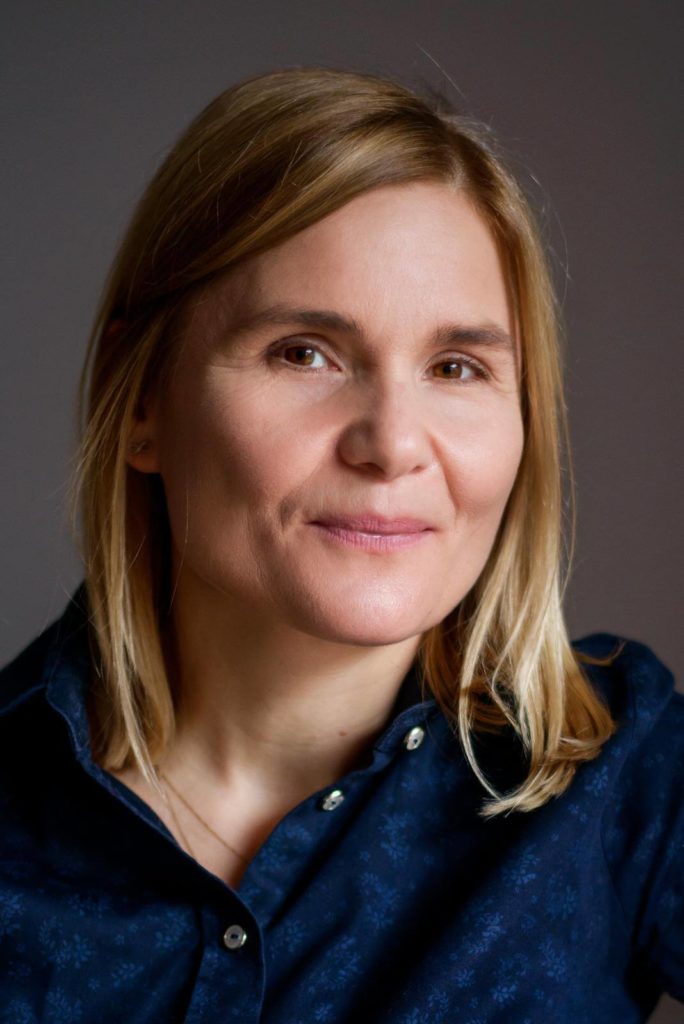 I completed Chinese Medicine studies in Cracow (part of Avicenna Institute runs by Claude Diolosa and Matthias Hunecke). I participated in a clinical study with M. Hunecke at the Free Clinic in Nepal. Later I was honored to study on many courses with great teachers: Matthias Hunecke, Claude Diolosa, Elisabeth Rochat, Joan Duveen, Rani Ayal, Yair Maimon and many others traveling around the world to listen to them.
I work in my private clinic in Warsaw helping people restoring harmony in their body and life, working with physical and emotional pain, stress, helping couples with fertility problems to get pregnant, support women during pregnancy, I support also cancer patients.
I am a teacher in Acuart International School of Classical Acupuncture, teaching students about fire element and gynecology.
Dr. Butch Levy MD: Gastrointestinal Issues from a Japanese Perspective
Abstract:
While the paradigm of Chinese medicine is studied throughout the world, the Japanese interpretation offers its own unique approach to diagnosis and treatment.
Dr. Butch Levy's presentation on GI diseases will offer instruction on the application of meridian therapies along with the Eight Extra Vessels and Channel Divergents, in a way that they can be simply incorporated into your clinical practice.
Complementing that, herbal formulas for each issue will be discussed.
Learning Objectives:
Gain an understanding of the Eight Extra Vessel Pulses and their application in GI diseases.
Understand the application of the Channel Divergents in GI disease.
Understand the synergy between Meridian treatments and these deeper pathways.
Utilize specific formulas for GI diseases.
Introduce needling techniques used in Japanese treatments.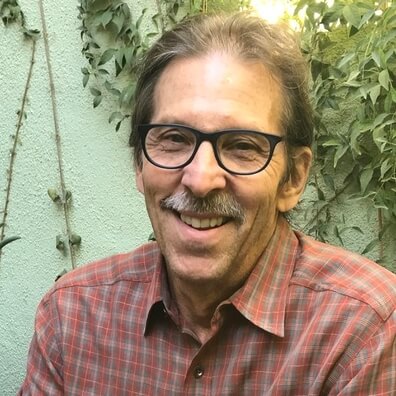 Butch Levy MD, L. Ac
Dr. Butch Levy MD has evolved from his initial medical training in primary care to a wholistic clinical practitioner. He offers integrative care from a perspective of Western, Chinese and Functional Medicine paradigms. His current focus is on helping patients with complex chronic diseases.
In the early 1990'S he began his training in Chinese Medicine and was NCCAOM certified in 1995. As a student mentored by Dr. Miki Shima since 1992, his approach reflects a Japanese approach to the practice of Kampo herbs and acupuncture.
His current practice integrates this diverse background, bridging the East and West. He has also written and taught more extensively; teaching seminars on the Eight Extraordinary Vessels, The Art of Kampo and Integrative Oncology.
He has completed two publications:
Miraculous Cures by Shang Han Lun Masters
Kampo Herbal Medicine; The Japanese Perspective on the Chinese Herbal Medicine.
The Chong Mai, Diaphragms and Digestion: A Pre-Heaven Perspective of Diagnosis of Patterns in the Digestive System
Abstract:
The Chong Mai is created in the uterus and carries our pre heaven tendencies, including digestive disorders, into our world. The Jing carries these patterns of our physical and mental health.
In this lecture, Yael Sasslove discusses the Yuan level and The Chong Mai Vessel in depth and their relationship to the 7 Diaphragm system researched in Osteopathy and many other therapies.
This integrative exploring angle brings light to the understanding of the mysteries of the digestive patterns and disharmonies from pre and post heaven sources.
Learning objectives:
Learn of the 5 different trajectories of the Chong Mai vessel, their relationship to the different diaphragms and their influence on the source of our digestive tendencies that we bring into this world.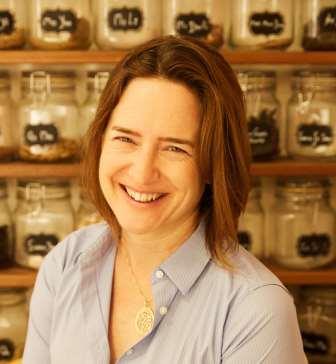 Yael Saslove Shani Dip. Acu & Herb
1997 graduated from 'Medicin', College of TCM
1998 studied gynecology in Chengdu University Hospital of Traditional Chinese Medicine, China.
1999 – 2001 Post graduate program of Gynecology taught by Prof Yu Ning Wu.
1999 – Practiced Chinese medicine in 'Tel-Hashomer' Hospital treating patients at gynecology, trauma and the psychiatry wards.
Co- author of two of the first clinical handbooks to be published in Hebrew, the 'Clinical Handbook of TCM' and 'Clinical Handbook of TCM Gynecology and Obstetrics'.
Co- founder of the 'Dao collage of TCM' in Ramat Yohanan, where I have directed the Chinese herb department, Gynecological studies, and the clinical practicum. Studied and embedded in my practice Arvigo abdominal therapy and Anpuku abdominal therapy alongside workshops in Osteopathy, Yoga therapy, Shiatsu and Thai Massage, Somatic movement and more.
Studied with Jeffery Yuen, Cody Dodo, Dr. Edward Neil and more. Today I run a private clinic, and teach postgraduate gynecology courses, lecture extensively on Woman's health, infertility, Chinese herbs and the connection between hormonal balance, lifestyle, mind, body and spirit.
You are invited to contact me at: yaelsaslove@gmail.com
When the Heart Burns: An Integrated Nutritional Approach for the Treatment of Esophageal Reflux
Gastroesophageal reflux disease (GERD) is common throughout the world, and its epidemiology is linked to the Western lifestyle. An individual with the typical symptoms of GERD has a fivefold risk of developing esophageal adenocarcinoma.
Through the eyes of holistic approaches, the symptoms of Gerd carry a profound meaning, associated with the ability of our patients to "bite through" life experiences. This lecture will present an integrated nutritional approach for GERD and its related symptoms, established on Chinese medicine, Ayurveda, and Macrobiotics.
Through this lecture, we will discuss common themes within these medical systems regarding the pathophysiology of GERD. The lecture will also introduce various food items, preparations, spices, and healing beverages that address the "heartburn" while reliving the painful life experience associated with it.
Learning objectives
Discuss the pathomechanism and treatment options of GERD according to a conventional medicine approach
Introduce key differential diagnosis patterns that are relevant for the nutritional treatment of GERD
Learn an integrated oriental-medicine based nutritional treatment approach for GERD
Introducing main food items, preparation, spices and beverages that aid in the treatment of GERD.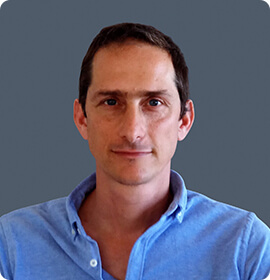 Eyal Shpringer is a leading practitioner in the field of oriental nutrition and integrative medicine in Israel. He is the Director of the Oncologic Integrative-Complementary Center at the Tel Aviv Medical Center and Hospital (Ichilov).
Over 20 years of practice, he has focused on Chinese medical nutrition, Ayurveda and Macrobiotics and has created an integrated diagnostic and nutritional treatment approach called TEF (Traditional Energetics of Foods).
Shpringer went through extensive training in Israel and China in the field of Stems and Branches acupuncture, Chinese and Western herbal medicine, Tuina, Qi-Gong, Ayurveda and Macrobiotics. In his MSc dissertation, he studied the diverse attributes of different types of food according to oriental medical traditions and correlates those with the food nutrient content.
Since 2000, Shpringer has been teaching in the leading Chinese-medicine training institutes such as Medicine College, Broshim College and the Hebrew University's Chinese Medicine training programme and has presented his work in conferences. In the last 10 years, he has been teaching a postgraduates training program in the field of Chinese and oriental nutrition.
Committed to the education of practitioners and patients alike in the theory and practice of oriental nutrition, Shpringer has founded the TEF website and co-authored the bestselling book Cooking for Life: A Traditional Nutrition Cookbook for Cancer Patients (Hebrew). He is currently working on translating his work to English and is writing a textbook dedicated to his nutritional treatment method.
Kampo Clinical Approaches to Digestive Disorders
Abstract
Taking in consideration the Formula Differentiation, the Constitutional Patterns, and the signs and symptoms (with a special attention given to the Abdominal Conformations), the lecture will approach Kampo therapeutics in a wide range of digestive disorders.
Learning objectives
Classify and understand potential etiologies.
Conduct an appropriate history and physical examination.
Develop a differential diagnosis and an appropriate treatment plan for evaluation/ management of patients with a wide range of digestive disorders.
References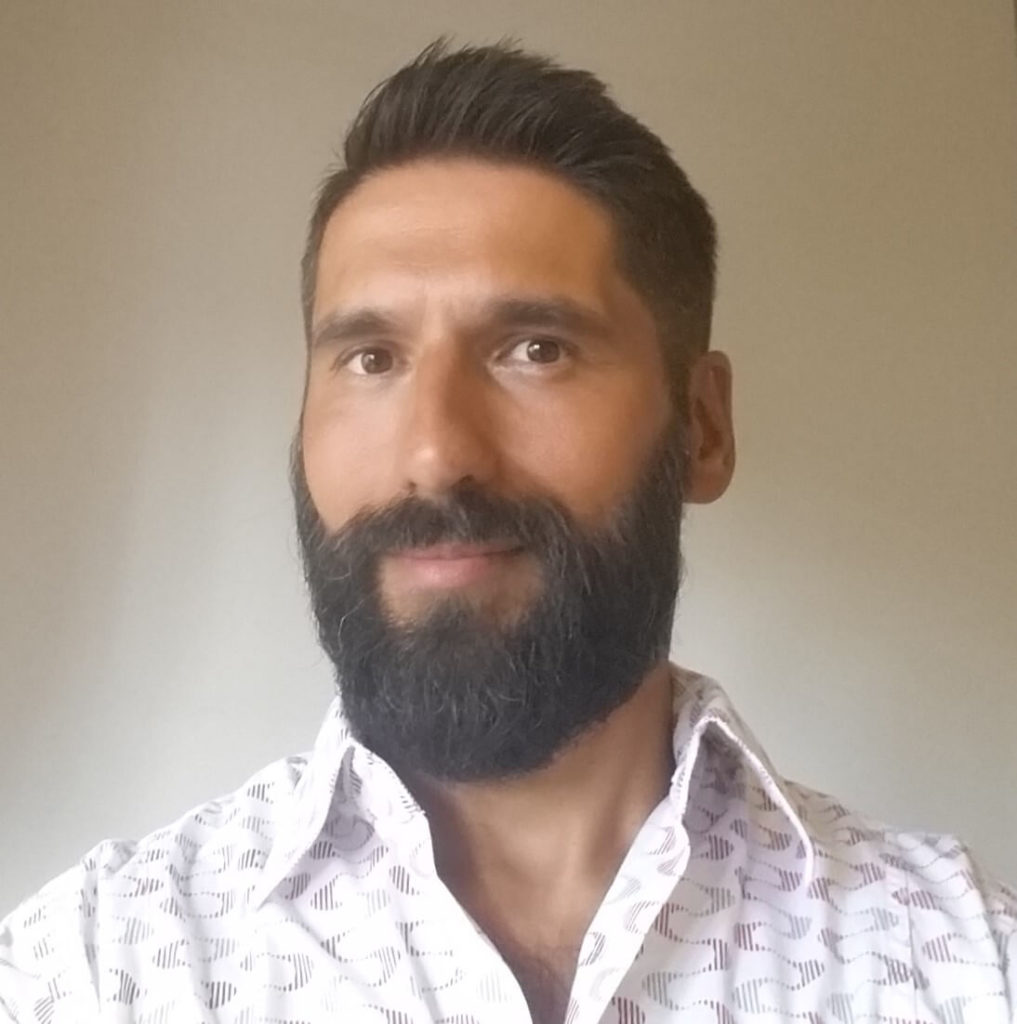 Founding member and vice-president of the Portuguese Society of Chinese Medicine. Pedro Albuquerque has been practicing for more than 25 years and has been teaching for more than 20 years in some of the leading schools in Portugal. He started his studies it the Shangri-la Institute (São Paulo, Brazil), continued in what is now the University of Chinese Medicine (Portugal), did postgraduate studies and clinical specialization for about 5 years in university hospitals and private clinics in BeiJing, GuangDong and ChengDu (China), having also studied in the University of Westminster (London, UK). Pedro collaborated in several publications and wrote several articles and books. He is also co-founder and director of East Asian Medicine – Clinical Training (MLA Portugal) where has been organizing formations with international reference teachers in the area.
---
Disclaimer | Before You Purchase
Accessing Your Course

After the checkout, the course will be automatically added to your account and unless otherwise specified you can start learning immediately.

The course is always available for you, as long as you have an internet connection.

To watch your course, simply log-in. You can reach your courses either from your account or from the course page.
An easy way to find it is under "My Academy" => "My Courses" on the top bar.
Cancellation Policy

Our pre-recorded courses are immediately accessible after purchase and therefore are non-refundable.
Unlimited Access

Once purchased we grant you a lifetime access license. See more on our Terms of Use page.

We encourage you to return to courses again and again as learning continues and in each view, we learn and understand new things.
CEU/CPD/PDA

When stated
CEU/PDA/CPD requirements need to be completed within 1 year of the purchase. You are advised to print and save your certificate for your records and under your association requirements.

Members of NCCAOM & Florida, need to fill in a form after completing their courses for us to submit the points. Look for our email after the completion of the course.
About Instructor

Login
Accessing this course requires a login, please enter your credentials below!