How Healing Works: And What it Means for Healthcare?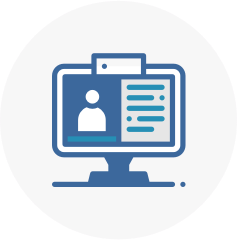 By taking this course, you will be able to
Understand where health comes from and how medical care can access it.
Identify the three dimensions of integrative health used in chronic disease, and the scientific evidence.
Learn about the HOPE Note and how to apply it to enhance healing.
Name one activity that will expand your delivery of healing in your practice or your personal life.
We now know that most of health – possibly up to 80% – comes from factors outside of what we usually do in the clinic or hospital. The primary determinants of health involve social, environmental, lifestyle and complementary medicine factors that few clinicians learn to deliver. How can we integrate these health determinants into our routine practice? In this talk, Dr Jonas describes a simple, systematic approach called a HOPE (Healing Oriented Practices and Environments) visit, that helps patients tap into their inherent healing capacity. Drawing on the most rigorous scientific evidence available, he shows that by adding some simple questions and tools to your office practice, you can quickly move toward more patient-centered, integrative healthcare and enhance your patients' healing for any chronic disease.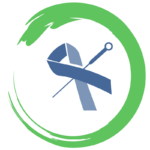 This TCM Talk was part of the International Oncology Acupuncture Symposium 2022. The complete symposium, including all the speakers, with handouts and CEUs, is available at this link – PRESS HERE.
Course Review
---
Disclaimer | Before You Purchase
Accessing Your Course

After the checkout, the course will be automatically added to your account, and unless otherwise specified, you can start learning immediately.

The course is always available for you if you have an internet connection.

To watch your course, log in. You can reach your courses from your account or the course page.
An easy way to find it is under "My Academy" => "My Courses" on the top bar.
Unlimited Access

Once purchased, we grant you a lifetime access license. See more on our Terms of Use page.

We encourage you to return to courses as learning continues; in each view, we learn and understand new things.
CEU/CPD/PDA

Unless otherwise stated, CEU/PDA/CPD requirements must be completed within 1 year of the purchase. You are advised to print and save your certificate for your records and under your association requirements.

Dimploamtes of NCCAOM & Floridas members need to fill in a form after completing their courses for us to submit the points. CAB & Fachverband members need to write to us an email upon completing their courses to get the required documents. Look for our email after the completion of the course.
About the Teacher

Login
Accessing this course requires a login. Please enter your credentials below!