天灸疗法 – Tiān Jiǔ Liáo Fǎ
Heavenly Moxibustion – Ancient Knowledge in Modern Practice
What you will learn
Treat confidently using common herbs and spices as an external treatment for healing and preventing disease.
Stimulate the channels system without using acupuncture or moxa.
Expand your "Clinical Toolbox" with an effective and simple form of external therapy, using herbs instead of acupuncture needles or moxa.
Help to make your patient's kitchen into a pharmacy and allowing them to treat themselves at any given time.
Course Overview
This course presents the traditional Chinese practice of using the medicinal qualities of common herbs and spices, as an external form of therapy for stimulating the channels system – known as Tiān Jiǔ 天灸 or Heavenly Moxibustion.
This kind of practice has been in use throughout China's history, as a folk remedy to treat and prevent illness, without the use of acupuncture needles or burning moxa.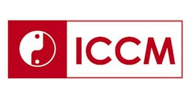 This course is approved by:
if you do not see your association, check at the top bar for other options or write to us.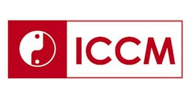 Course Reviews:
Very informative and also fun
Very informative and also fun, with clear explanations in practical usage of this type of moxabustion. I enjoyed a lot the light and joyfull way of teaching. Also very big advantage of this course is printable handouts. Waiting for more courses from this teacher, thank you.
WOW!
The material was presented in a clear, understandable, and engaging manner. The supplementary material (handout) was easy to follow, thorough, and refer to after the course was over.
I learned a lot of new things about some common foods in my kitchen. I already knew how many of our foods work on a nutritional and healing level in TCM, but learning how our food can be applied topically for healing… WOW!
Is this what Hippocrates had in mind when he said "Let your food be your medicine and medicine be your food"?
great content, very hands-on!
Amendment to my earlier review: After I had posted it, Shay immediately provided the handout and it is now part of the package… which makes me absolutely happy with his course! Great teacher, great content, very hands-on! 🙂
extremely suitable course
This is a very interesting and extremely suitable course. I enjoyed it a lot, especially because it was something completely new to me. Fostering the idea of Yang Sheng, I am very much looking forward to introducing my patients to this knowledge of self-treatment (of course only after having tried it on my own).
If the course came with a short, simple handout with an overview of the most important take-home messages for each spice, I would have awarded all five stars. Maybe this could be added still?
---
Disclaimer | Before You Purchase
Accessing Your Course

After the checkout, the course will be automatically added to your account and unless otherwise specified you can start learning immediately.

The course is always available for you, as long as you have an internet connection.

To watch your course, simply log-in. You can reach your courses either from your account or from the course page.
An easy way to find it is under "My Academy" => "My Courses" on the top bar.
Cancellation Policy

Our pre-recorded courses are immediately accessible after purchase and therefore are non-refundable.
Unlimited Access

Once purchased we grant you a lifetime access license. See more on our Terms of Use page.

We encourage you to return to courses again and again as learning continues and in each view, we learn and understand new things.
CEU/CPD/PDA

When stated
CEU/PDA/CPD requirements need to be completed within 1 year of the purchase. You are advised to print and save your certificate for your records and under your association requirements.

Members of NCCAOM & Florida, need to fill in a form after completing their courses for us to submit the points. Look for our email after the completion of the course.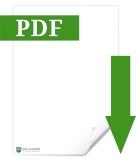 This course has an handout
About Instructor

Login
Accessing this course requires a login, please enter your credentials below!