Gentle Neoclassical Japanese Approaches for Sensitive and Traumatized Patients
What will you learn
Understand the commonly accepted understanding of Nan Jing Chapter 69 in Japanese Meridian.
Learn the use of a Teishin on the face as a part of trauma treatment.
Understand the role of 5 element pulse balancing as a key part of trauma treatment.


Course Overview
In recent years numerous researchers have focused on the key role of trauma recovery in successfully dealing with serious illnesses such as cancer and autoimmune conditions. The more adverse childhood events (ACES) one has experienced, the more likely one is to develop later in life serious illness, and the more difficult it will be to recover.
In 2011 Japan was struck by a devastating earthquake and tsunami. Novel approaches were developed in the field as acupuncturists arrived on the scene to help. These strategies make a good deal of sense in light of the research of Stephen Porges, Ph.D. and his polyvagal theory. The effectiveness of these new therapies in Japan that utilize largely non-insertive techniques appears to likely be explained by an increase in vagal tone.
In this course these therapies will be demonstrated and discussed.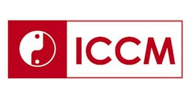 This course has been produced from materials recorded at the ICCM Congress. The ICCM arranges a yearly outstanding international TCM gathering which is held in Tel-Aviv during Vernal Equinox, in March, Every Year.

This course is approved by: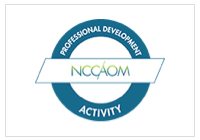 Course Reviews:
Very inspiring
Very inspiring
This course inspired me to go a way I have been looking for: Less is more. The immediate feedback of patients are awesome! The course inspired me to continue that kind of gentle treatment. Thank you very much for sharing this knowledge.
About Instructor

Login
Accessing this course requires a login, please enter your credentials below!