Enhancing the Immune System with Acupuncture – Data from Scientific Research
What will you learn
Grasp the structure and functions of human immune system.
Discover the influence of acupuncture on immunity based on clinical research, both on animal models and on humans.
Understand molecular mechanisms of enhancing immunity by acupuncture.
Apply acupuncture points commonly used in clinical research to enhance immunity.


Course Overview
Human immune system struggles with various factors everyday: viruses, bacteria, radiation, climatic factors threaten our health and well being.
Acupuncture is commonly believed to improve immunity. Is it true ? Is it proved by any scientific research? Can acupuncture enhance immune system? And how?
Learn about modern scientific research concerning the influence of acupuncture on human immune system.
This webinar was an online discussion between recognized scholars: Dr. Bartosz Chmielnicki MD & Dr. Yair Maimon PhD OMD.

This course is approved by: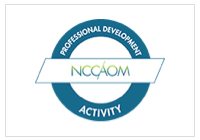 Course Reviews:
very much
I enjoyed this course very much
About Instructor

Login
Accessing this course requires a login, please enter your credentials below!