Emotional Healing in the Way of Wang Fengyi
What will you learn
Describe the historical development of the Wang Fengyi emotional healing system in China and the West.
Define the twelve characters forming the foundation of the Wang Fengyi system.
Discuss the central role of Xiao and Ti in healing chronic disease.
Describe the development and release of disease patterns according to the 5-element system of Wang Fengyi.
Recount case studies of individuals undertaking "true nature" group work.


Course Overview
Wang Fengyi (1864-1937), a Confucian educator from northern China, transposed ancient wisdom into a practical 5-element based emotional healing system. Inspired by his personal healing journey, Wang gained a deep understanding of how emotional patterns rooted in family relationships can manifest as chronic disease.
Through a system of therapeutic methods that promote radical self-responsibility, his work has enabled generations of peasants in NE China for more than a century to transform both physical and emotional toxicity while becoming aligned with their own "true nature". During the last decade, Wang Fengyi's 5-element healing system has increasingly become acknowledged as a forgotten part of the classical heritage of Chinese medicine and been utilized as an effective clinical method by students of holistic medicine in China and the West.
This Course provides a rare overview of this system by a Western practitioner, including individual case studies from 8 years of "true nature" group work.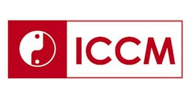 This course has been produced from materials recorded at the ICCM Congress. The ICCM arranges a yearly outstanding international TCM gathering which is held in Tel-Aviv during Vernal Equinox, in March, Every Year.

This course is approved by:

Course Reviews:
Loved this course!
Loved this course! So relevant! My only wish and what would have made it really perfect for me, would be to have included the Chinese characters when using Chinese terms. Many thanks
About Instructor

Login
Accessing this course requires a login, please enter your credentials below!