Electro Acupuncture Theoretical Training
What you will learn
Gain a better understanding of pain and Neurobiology of pain.
Build your theoretical understanding of electro acupuncture.
Promote the circulation of Qi in your patients.
Stimulate the body's own healing processes.
Treat acute and chronic pain conditions, muscular tension pain, injuries and traumas.


Course Overview
This course consists of two theoretical parts which together form an introduction to electroacupuncture as a treatment of pain. It is advised to follow with the practical "one day" workshop about electroacupuncture.
This course is approved by:
This course has been film together with ICZO, Belgium. For details about practical, hands-on course, completing this one, contact school directly.
For more information Press here and say you came through here.
The Treatment of Autoimmune Diseases
An Integrative Seminar on
Autoimmune Thyroid Diseases | Inflammatory Bowel Diseases | Multiple Sclerosis (MS)
Taking this course you will be able to
Treat autoimmune disease using acupuncture protocols including Meridian points, Eight Extra Vessel and Channel Divergent approaches.
Prescribe herbal formulas based on both empirically-based symptoms and formulas commonly used in the Japanese Kampo tradition.
Get dietary recommendations and nutritional supplementation.
Apply the Eight Extraordinary vessels for diagnosis and of regulation of sleep.
Diagnose and treat Insomnia.
Identify insomnia & sleep disturbances patterns in Chinese medicine.


Course Overview
Decorated with anecdotes from Chinese Medicine's history and almost 50 years of experience practicing Chinese Medicine this course covers the whole range of Insomnia.
In our modern world sleep disturbance has become an ever-increasing complaint, affecting almost 40% of the population and disturbingly a large proportion of children.
Sleep is the most representative of the body's circadian rhythms, it becomes an excellent indicator of the inner equilibrium of yin and yang and the five substances. The Eight Extraordinary vessels, acting as inner regulators, maintain the inner balance and the adaptation to external changes.
Therefore, a detailed assessment of sleep patterns and dreams, can supply an accurate evaluation of a person's overall psycho-energetic state.

This course is approved by:
See other CEU options at the top bar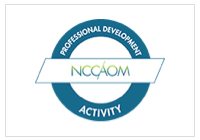 Course Reviews:
There are no reviews yet. Be the first one to write one.
---
---
Disclaimer | Before You Purchase
Accessing Your Course

After the checkout, the course will be automatically added to your account and unless otherwise specified you can start learning immediately.

The course is always available for you, as long as you have an internet connection.

To watch your course, simply log-in. You can reach your courses either from your account or from the course page.
An easy way to find it is under "My Academy" => "My Courses" on the top bar.
Cancellation Policy

Our pre-recorded courses are immediately accessible after purchase and therefore are non-refundable.
Unlimited Access

Once purchased we grant you a lifetime access license. See more on our Terms of Use page.

We encourage you to return to courses again and again as learning continues and in each view, we learn and understand new things.
CEU/CPD/PDA

When stated
CEU/PDA/CPD requirements need to be completed within 1 year of the purchase. You are advised to print and save your certificate for your records and under your association requirements.

Members of NCCAOM & Florida, need to fill in a form after completing their courses for us to submit the points. Look for our email after the completion of the course.
About Instructor

Login
Accessing this course requires a login, please enter your credentials below!