Electro Acupuncture Theoretical Training
What will you learn
Gain a better understanding of pain and Neurobiology of pain.
Build your theoretical understanding of electro acupuncture.
Promote the circulation of Qi in your patients.
Stimulate the body's own healing processes.
Treat acute and chronic pain conditions, muscular tension pain, injuries and traumas.


Course Overview
This course consists of two theoretical parts which together form an introduction to electroacupuncture as a treatment of pain. It is advised to follow with the practical "one day" workshop about electroacupuncture.
This course is approved by: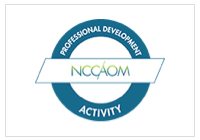 This course has been film together with ICZO, Belgium. For details about practical, hands-on course, completing this one, contact school directly.
The next practical hands-on course will take place 19 September 2020. More information at: Press this.
About Instructor

Login
Accessing this course requires a login, please enter your credentials below!