Diagnosis and Treatment of PMS Due to Hypothyroidism
At the end of this course you will
Diagnose and treat Hypothyroidism related PMS using integrative Chinese herbal medicine.
Review the endocrine system with an emphasis on the thyroid gland.
Understand the physiology of the endocrine and hormonal systems in relation to PMS.


Course Overview
Every 7th woman is diagnosed with Hypothyroidism, mostly due to Hashimoto Thyroiditis. Every 4th woman suffers from Hypothyroid – but is undiagnosed due to the matrix of the conventional regular tests. Most of these undiagnosed women have long and strong mental and physical PMS.
In this course, we will focus on detecting this common root cause of PMS and practice with herbs (Chinese and western) combined with simple home and clinical tests in Chinese medicine and western Public Labs.
This is a clinical herbal & nutritional lecture for thyroid, focusing on PMS, No acupuncture included in this lecture.

This course is approved by: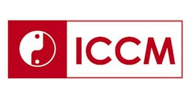 Course Reviews:
There are no reviews yet. Be the first one to write one.
About Instructor

Login
Accessing this course requires a login, please enter your credentials below!