Cultivating the Mind and Emotions for Self and Practitioner Development


Taking this course you will
Have practical ways of cultivating the three treasures (jing, qi shen/body, breath/mind) to build emotional resilience and allow us to gain some level of control over our emotions, while at the same time letting them flow freely.
Have a better understanding of both yourself and your patients.
Know how constitutional inheritance, foetal life and childhood influence lifelong emotional patterns.
Understand how excess anger, joy, grief, thinking, worry, anxiety, fear, fright and stress impact on our physical and mental health.
Course Overview
Learning to manage the emotions comes first in the yangsheng (nourishment of life) tradition. This is because unregulated emotions can have a real impact on our physical and mental health, and because until we have managed some level or emotional integration, it is hard for us to look after ourselves.
This course, which draws equally on traditional Chinese medicine and modern research, looks in detail at emotions as a cause of disease, and offers practical tools to help us learn to regulate our emotions for health and wellbeing.

This course is approved by:
See other CEU statuses at the top bar

Course Reviews:
Thank you Peter.
This course was on wright time for me as complementation of studying the pathology of emotions in TCM. One more part of the puzzle to such a complex thing. Thank you Peter.
knowledgeable exposition
A gentle knowledgeable exposition of the subject, with extensive reference material. Thank you so much Peter. Your deep appreciation of the subject and presentation style appeared to have a marked Parasympathetic effect on this humble acupuncturist.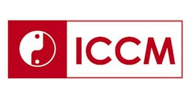 ---
Disclaimer | Before You Purchase
Accessing Your Course

After the checkout, the course will be automatically added to your account and unless otherwise specified you can start learning immediately.

The course is always available for you, as long as you have an internet connection.

To watch your course, simply log-in. You can reach your courses either from your account or from the course page.
An easy way to find it is under "My Academy" => "My Courses" on the top bar.
Cancellation Policy

Our pre-recorded courses are immediately accessible after purchase and therefore are non-refundable.
Unlimited Access

Once purchased we grant you a lifetime access license. See more on our Terms of Use page.

We encourage you to return to courses again and again as learning continues and in each view, we learn and understand new things.
CEU/CPD/PDA

When stated
CEU/PDA/CPD requirements need to be completed within 1 year of the purchase. You are advised to print and save your certificate for your records and under your association requirements.

Members of NCCAOM & Florida, need to fill in a form after completing their courses for us to submit the points. Look for our email after the completion of the course.
About Instructor

Login
Accessing this course requires a login, please enter your credentials below!