Communication with Cancer Patients
What will you learn
Communicate honestly and effectively with patients confronted with the news of cancer and other traumatic news.
Recognize the emotions of patients and oneself.
Learn the 5 stages of grief theory by Elizabeth Kübler-Ross.
Avoid common communication mistakes by communicating in a more constructive way, both verbally and non-verbally.
Employ the Principle of Hope.


Course Overview
Taking this course you will learn how to communicate with cancer patients and understand their emotions as they are being confronted with the diagnosis and treatment of cancer. Learn to acknowledge and understand the emotions of patients and aid them to better understand and process their disease and therefore better their quality of life.

This course is approved by: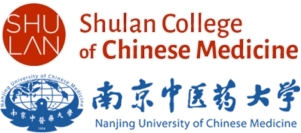 This course qualifies for credit towards the Shu Lan College online MA/Phd program, approved by Nanjing University.

Course Reviews:
Good tools
Really good tools to understand how to deal with emotions in every phase of the treatment and how to provide hope while being truthful. Thank you!
About Instructor

Login
Accessing this course requires a login, please enter your credentials below!