Chinese Medicine Pediatrics
What will you learn
Learn the foundations and diagnostic techniques for Chinese Medicine Pediatrics.
Diagnose and treat with herbs common respiratory conditions in children: Cough, Chronic Rhinitis, Sweating, Eczema and more.
Diagnose and treat with herbs common digestive conditions in children: Aversion to food, Diarrhea, Constipation.
Understand some basic herbal Chinese concepts for Enuresis and Frequent urination & ADHD in children.


Course Overview
After a brief physiological review, Dr. Yu introduces useful formulas for a number of common conditions in children, from cough and runny nose through digestive problems.
Each formula is accompanied by an explanation of the plants and an explanation of the origin of the formula: whether from classical literature or from Dr Yu's own teachers.
This course introduces Dr. Yu Guo-Jun, who seldom leaves his hometown of Leshan in China, with his student and translator, Michael Fitzgerald, from California. The two work together often and this is evident in their interaction.
In this course we got to witness an excellent fascinating meeting between one of China's best clinicians today and an interpreter and senior practitioner of his own right.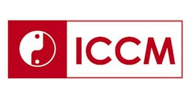 This course has been produced in collaboration with the ICCM, who arranges a yearly outstanding international Congress, which is held in Tel-Aviv during Vernal Equinox, in March, Every Year.

Course Reviews:
There are no reviews yet. Be the first one to write one.
This course has an handout, available for participants
About Instructor
Video format is not supported, use Youtube video or MP4 format.

Login
Accessing this course requires a login, please enter your credentials below!