Behind the Research: Functional MRI and Acupuncture
What will you learn
Familiar yourself with this unique research.
Gain deeper understanding of research in general and this one in particular.
Root and validate your treatment and knowledge in high quality research.

Confidently converse about Chinese Medicine affect in support of cancer treatments.
Deepen your understanding of the mechanism of acupuncture.


Course Overview
This course takes you step by step through this very interesting research; Functional magnetic resonance imaging (fMRI) changes and saliva production associated with acupuncture at LI-2 acupuncture point: a randomized controlled study.
This course includes an interview with Dr. Gary E. Deng | Memorial Sloan Kettering Cancer Center the leader of this very special research about the effectiveness and mechanism of action of acupuncture. And Dr. Maimon explains the research from the method until the conclusions. The course is concluded with a talk about Li 2 and the reasons it is so effective in xerostomia.

This course is approved by: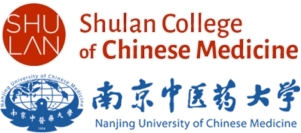 This course qualifies for credit towards the Shu Lan College online MA/Phd program, approved by Nanjing University.

Course Reviews:
A fantastic insight
A very helpful research overview for evidence based biological response to acupuncture on LI2 treating side effect (dry mouth) in cancer treatments
A fantastic insight onto the recent research of supporting patients suffering from Xerostomia (dry mouth) with acupuncture. Factual and clear it helps in practice to communicate the evidence based biological response to acupuncture on LI2 point.
Course Downloads

Link to research
About Instructor

Login
Accessing this course requires a login, please enter your credentials below!